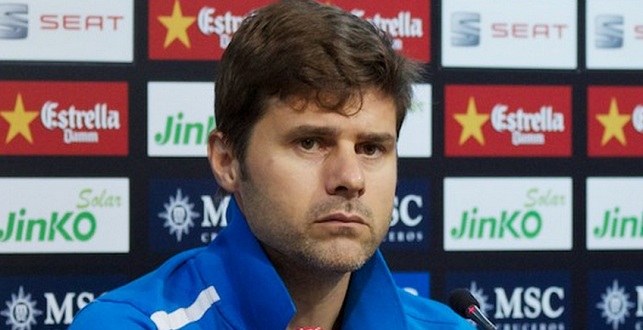 Glenn Hoddle has revealed that he believes that Tottenham manager Mauricio Pochettino as well as the clubs top players could end up leaving unless the club increases its wage offerings.
During the past two seasons, Dele Alli and Harry Kane have transformed into two of the most feared names in English football.
Kane is reported to be currently earning £100,000-a-week while Alli is on a contract which sees him earn £50 000 a week.
The duo could earn double or triple the amount that they are currently being paid at other elite clubs and while Hoddle does not want to see them leaving the club, he admits that it could happen unless Spurs change their wage structure.
"With the way things are going with wages and transfer fees, there has to be a danger that this Tottenham squad will be depleted unless they start paying the big money," states BT Sport pundit Hoddle.
"It's bizarre to see players earning £350,000-a-week, but that is where we are at now and the Tottenham chairman (Daniel Levy) needs to look at the situation and try to compete.
"If you asked the chairman whether he would accept an offer that was £5m less than another one he had on the table if he was selling a house or doing a business deal, he would say no, so on that basis, why would his manager players accept similar terms?
"I don't know how much they would ask for Harry Kane in the transfer market, but it would be a lot. Well, if they want that kind of money and the player can get massive wages at another club, Spurs will have a problem. They cannot ask for huge money for players and say they can's leave, but then not pay them.
"If Kane and Alli were to lead Tottenham to a Champions League semi-final this season and then go on to do well at the World Cup with England, their price will go up to any club wanting to buy them. Their value will also go up in terms of wages and that will be a problem for Tottenham.