The Clausura 2022 edition of the "Clasico Regio" is set to be a very exciting match as both Tigres and Monterrey are in tremendous form. Here are four players to watch in the game between Tigres and Monterrey to be played this Saturday, March 19, 2022 (6:00 p.m. Pacific) at the Estadio Universitario.
Andre-Pierre Gignac
Gignac is always a player to watch in any Liga MX match, but he has been on fire this season with eight goals scored. The French striker has scored nine goals against Monterrey in his illustrious Liga MX career as he will look to add to that tally on Saturday night.
Florian Thauvin
This French player has yet to score against Monterrey in his career, but is having a fantastic season for Tigres. Thauvin is clearly crucial to Tigres' attack as he has managed to fit in nicely with Gignac and company. The former Marseille star has dribbling, creative abilities and a great shot on him making him a very dangerous player in the Liga MX.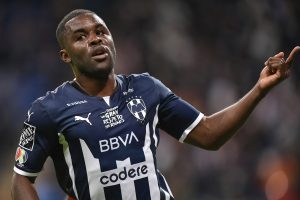 Joel Campbell
Campbell has resurfaced along with Monterrey since Victor Manuel Vucetich became the manager of the club. Monterrey has three wins and Campbell has scored in all three of those victories as he has been crucial to Vucetich's revamped team.
Esteban Andrada
Both keepers will be under heavy fire in this match, but Andrada will have a specifically tough job with Andre-Pierre Gignac and Florian Thauvin on the opposing team. Andrada has proven to be a fantastic shot-stopper on his day and this will be a very tough task at the Estadio Universitario.