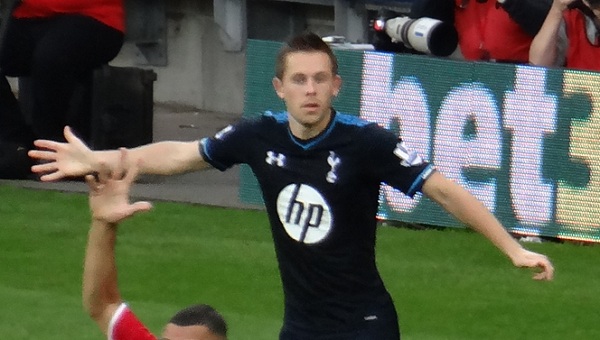 Gudmundor Benediktsson, a commentator that has become famous after Euro 2016, has claimed that Southampton approached Swansea City with a large £35million bid for star Icelandic midfielder Gylfi Sigurdsson.  Sigurdsson, just 27 years old, is an important part of Paul Clement's side, by the looks of it.
Sigurdsson was one of the few recognizable names in the Iceland squad that vanquished mighty England on their European Championship run.
Sigurdsson, a former Spurs player, offers both goals and assists from a midfield role, and he's also quite versatile as well.  On the season so far he has six goals and six assists to his name.
No matter the manager this year, he's been the one try class player that Swansea have been able to depend on.  As such, it will take quite a bid to pry him away.  Expect him, though, to leave if they get an offer that is much higher.  That kind of money is simply outrageous.