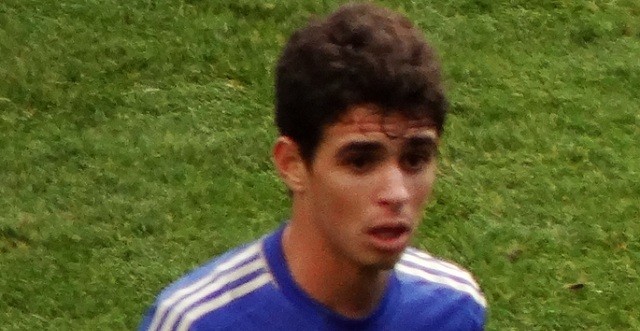 Oscar is definitely not having his best season at Chelsea. His departure seems to be closing in, as the player is unhappy regarding the manager's decision about his place in the squad. Although, when asked why Oscar is not even named in the subs, Hiddink answered, "Sick, he had stomach problems."
Earlier this season, Oscar had problems with ex-manager Jose Mourinho who benched him for poor performances. Then he had a heated bust-up with Diego Costa on the training ground. His condition hasn't changed anyhow, as Hiddink decided to bench him against Manchester City as well, but the mid-fielder claimed to be sick and not to take part in the match against Manchester City.
Notably, Hiddink decided to start impressive Ruben Loftus-Cheek in place of Oscar. This season Oscar has scored 8 goals and assisted 4 times in 37 appearances across all competitions for the blues.
Oscar was one of the most effective players on the pitch for Jose Mourinho and his side which clinched the EPL title last season. But the midfielder hasn't been seen performing at the same level as he used to. Chelsea will consider selling the 24-year-old following a dip in his form.
Incoming manager, Antonio Conte has already stated that he wants full commitment from the players and Oscar feels he may not be able to give his 100% if he spends his time on the bench and is not given the opportunity.