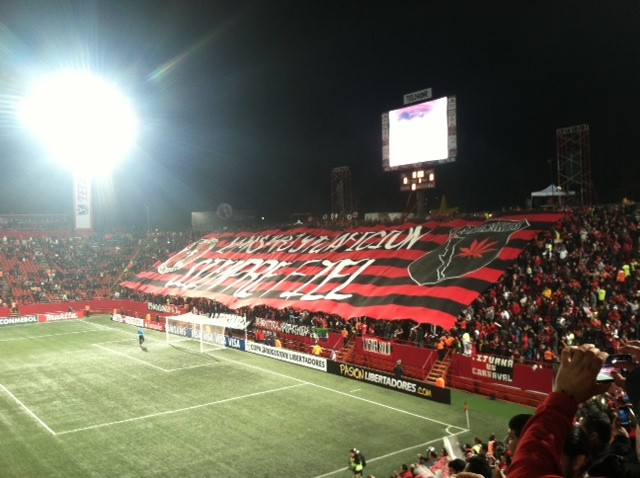 Jorge Almiron has been assigned to replace Turco Mohamed as the head coach of Xolos Tijuana. Mohamed's successful tenure ahead of Xolos ended at the conclusion of yesterday's match against Atletico Mineiro, which eliminated Xolos from the Copa Libertadores. Jorge Almiron will be tasked with leading Xolos in the Liga MX and the CONCACAF Champions League.
Who is Jorge Almiron?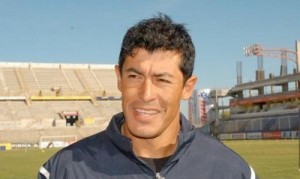 You're probably asking yourself this question, and unless you are a big fan of the Ascenso MX, you don't know the answer. Jorge Almiron is a young coach (age 41) that played in Mexico for 12 years as a professional footballer. Furthermore, Almiron was head coach for Ascenso MX sides Dorados, Veracruz and Correcaminos (2008-11, stayed with each team for a year), and assistant coach in Atlas from 2011-2012.
Jorge Almiron has spent the last year as head coach of Defensa y Justica, a second division team based in Argentina. In his short coaching career, Almiron has not won any titles with the teams he has coached, unlike Turco, who had won the Copa Sudamericana before he arrived with Xolos. Furthermore, Almiron has never coached a first division team, Xolos Tijuana will be his first experience leading a top side.
Jorge Almiron vs Turco Mohamed – Similarities
Both coaches are Argentinian
Both are quite young for a head coach position
Both have a long playing history in Mexico
Both coached several Mexican teams before arriving at Xolos
It is clear that the Xolos ownership wanted someone similar to Turco: Argentinian, young, knowledgeable of the Mexican league, and low-profile (well, Turco was a low-profile coach when he arrived at Xolos, not so much anymore).
Jorge Almiron vs Turco Mohamed – Differences
Turco had already won a big tournament prior to his arrival,

Jorge Almiron

has not won anything of significance
Turco had previous experience coaching top division sides, Xolos will be the first top division team Almiron coaches
Turco dresses way better than Jorge Almiron, but we can't blame the new coach for that, no one dresses better than Turco
Will this new head coach work out for Xolos? It's tough to tell, Almiron is basically an unproven coach, and taking over Xolos will be a tough task for him. However, the Xolos ownership has succeded in most of their transfers: Turco, Riascos, Martinez, Arce, Pellerano, Saucedo, Cirilo, etc. have all worked out great. They know what they're doing.
For now, all we've got left is to wait until the Liga MX starts and hope that Jorge Almiron can continue the winning, gritty style that Turco instilled in Tijuana.