The second leg of the Chivas vs Toluca Liga MX quarterfinal playoff will be held on Sunday, November 18, 2012 at 1:00 PM EDT at the Estadio Nemesio Diez. Chivas lost the first leg of this quarterfinal match-up by a score of 1-2, and must now go into the Estadio Nemesio Diez in the hopes of defeating Toluca by a score of 2-0, or any win where Chivas scores more than 3 goals (3-2, 4-3, etc). Chivas has a bit of a challenge (ok, more like a herculean task).
Chivas dominated possession in the first leg against Toluca, but had several mistakes on both the defensive and offensive side of the ball. Toluca played a smart game, falling back and allowing Chivas to push forward, thus leaving plenty of space for Toluca's counterattacks. One mistake from Reynoso and Michel each allowed Toluca to take the 2-o lead in the first half.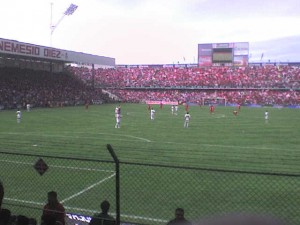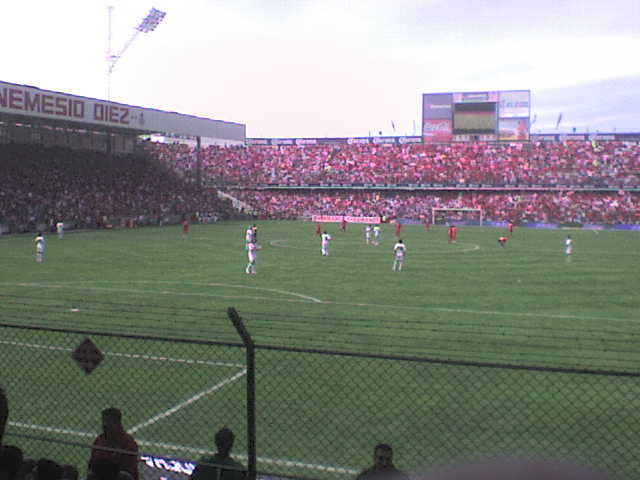 In the second half, Chivas played a little bit better, and were able to pull one back off a penalty kick. However, Chivas also missed several scoring opportunities which could have helped them tie the game. The end result was a 1-2 loss for Chivas, which now has a difficult task ahead of them in Toluca. You can view the Chivas vs Toluca 1-2 highlights here.
Toluca is an absolute beast at home, during the regular season, Toluca won 6 home games, drew two, scored 15 goals and allowed 5 (second best home record in the Liga MX). To counter that, Chivas was the 4th best away team in the Liga MX, winning 4, drawing 1 and losing 3; however, Chivas averaged only one goal per game in their away matches. To eliminate Toluca, Chivas must at least score two goals.
To further complicate things for Chivas, Jorge Vergara went nuts after the game ended in the Estadio Omnilife, attacking a fan, and then verbally abusing his own players. I'm sure the last thing Van't Schip and the rest of the training staff need is a nosy owner trying to "fix" things by yelling at the players.
Chivas vs Toluca Prediction
Chivas will play a tough game, but they simply don't have the talent and team unity necessary to defeat such a solid team as Toluca. Toluca deservedly earned the first spot in the playoffs, while Chivas almost miraculously backed into the liguilla. The difference in the skill level showed through in the firs leg. Playing at home, Toluca will make sure to finish off Chivas and ensure itself a spot in the semifinals. The final score of the Chivas vs Toluca second leg will be a 1-2 win for Toluca.
Chivas vs Toluca Television
The second leg of this quarterfinal match-up will be televised on Univision on Sunday, November 18, 2012 at 1:00 PM EDT
Note: You can join our newsletter to learn how to watch soccer online.