The CONCACAF World Cup Qualifiers third round started today (6/8/2012) in a flurry of games. We saw a couple of surprise results, a darkened stadium, and two CONCACAF giants play mediocre soccer in their wins.
Cuba vs Canada: 0-1
Canada went to Havana and defeated Cuba in a tight Group C contest 1-0. Olivier Occean scored the only goal in the match, on a 54th minute header off an assist from defender David Edgar. The match got tougher for the Canadians when goalie Lars Hirschfeld was red carded for handling the ball outside the box. Nonetheless, the Canadians were able to hold on to the three points. This was a key game that Canada had to win if it wants to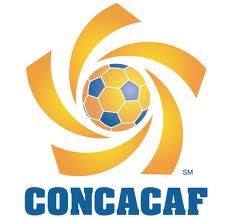 move on to the final round of the CONCACAF World Cup Qualifiers. Now, Canada will return home to host Honduras in a vital match on Tuesday. If Canada is able to beat the Hondurans, it would be completely in control of Group C, and have an excellent starting point for moving on to the next round.
Jamaica vs Guatemala: 2-1
Jamaica and Guatemala met in a key match of Group A at the National Stadium in Kingston, Jamaica. The reggae boys  netted an extremely important victory that could very well lead them to the next round. Jamaican defender Phillips scored in the 40th minute to give the advantage to the home team. In the final moments of the 1st half, Ryan Johnson scored the second goal for Jamaica; a 2-0 lead that would prove to be too much for the Guatemalan side. Pezzarossi ended up scoring in the 92nd minute, giving Guatemala a goal that could be important in case goal difference becomes an issues later on. I had predicted that whoever wins this series would move on to the next round; Jamaica have placed themselves in a great position to do so. Two wins against Antigua & Barbuda and a tie at Guatemala should be enough to see them in the next round. Guatemala will face a tough match against the US on June 12, and might find themselves with no points after two matches.
Honduras vs Panama: 0-2
This was the surprise game of Match Day 1 in the CONCACAF Qualifer semi-finals. FC Dallas striker, Blas Perez, came up big for Panama, scoring in the 64th and 80th minutes. With this unexpected away victory, Panama puts itself as a key contender to win Group C. Panama will face Cuba at home on June 12, a game it should win, and give them great momentum going into the final four matches. Honduras will have to visit Canada in a must-win game for them, if they lose they will be six points behind both Canada and Panama; a situation which will put this Central American nation in a very difficult situation.
Costa Rica vs El Salvador: 2-2
Not only was the score a surprise, as Costa Rica was deemed favorite to win this match, but the light in San Jose's Estadio Nacional went out causing a long delay of the game. This was an excellent result for El Salvador, getting a tie in Costa Rica puts them in a great position. Group B favorite Mexico will most likely win the group, thus leaving Costa Rica and El Salvador with just one ticket for the final CONCACAF qualifying phase. El Salvador will face Mexico at home on June 12, while Honduras will visit Guyana in an effort to get its first three points.
Please click here for an analysis of the US vs Antigua & Barbuda game
Please click here for an analysis of the Mexico vs Guyana