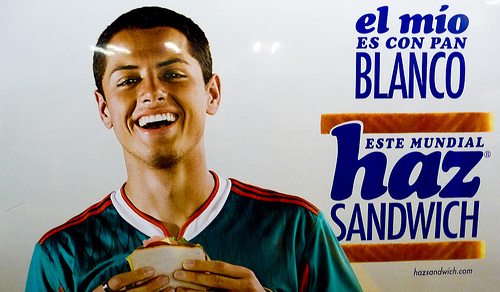 West Ham suffered their second Premier League loss of the year on Saturday as Liverpool put them to the sword with at 4-1 drubbing.
The hosts opened the scoring through Emre Can in the first half before Mohamed Salah and Roberto Firmino made things worse when play resumed.
The Hammers pulled one back through substitute Michail Antonio, but it was too little too late, as Liverpool struck again via Sadio Mane to deliver another attacking masterpiece against the east London outfit.
Manager David Moyes chose to go with a front trio of Manuel Lanzini, Marko Arnautovic and João Mário, with the bizarre decision to leave Javier Hernandez, who had scored thrice and assisted once in the club's last 4 EPL game, out of the starting XI, surprising many.
The Mexico international came off the bench with 7 minutes to play, and couldn't do much to help West Ham reduce the deficit.
Many West Ham fans took to Twitter to bemoan Moyes' decision not to start Chicharito, and here are some of the reactions.
Smart decesions today….

Chicharito finally banging em in and is dropped
Lanzini rushed back into the starting 11
Evra and zab up against mane and Salah prob the fastest wingers VS the slowest fullbacks in the league

— Brecht Van Bockstal (@rammetridis) February 24, 2018
Personally think it's very disappointing he has dropped chicharito just as he was hitting form and looking back to his best.. and Antonio being dropped after a good performance against Watford

— Over Land And Sea (@WestHam_OLAS) February 24, 2018
Chicharito deserves better.

— Michael. (@MichaelG_21) February 24, 2018
Chicharito was available for the game and Moyes puts him in on the 83rd minute. He'll never win a game at Anfield his entire career.

— Kønflict ☥ (@ItuByNature) February 24, 2018
If your intention was not to lose, well I have bad news 2-0 now have some dignity and put a forward (Chicharito)

— The Music Man (@0neMusicMan) February 24, 2018
Thats what you get for not putting Chicharito from the start !

— diego guzman (@chichogn) February 24, 2018
Anybody still wondering why chicharito wants out?

— Brett Landrum (@memlk34) February 24, 2018
So if we were to get rekt by Liverpool why did we pull out Chicharito when he's at top form?! Disgusting

— West Ham Mania (@westham_mo) February 24, 2018
Moyes start someone who comes from injury, Chicharito it's coming from score goal two consecutive matches. Unbelievable !!!
@PapirickyCM @WestHamEspanol @WestHamUtd

— luis carlos aceves (@LukaAceves) February 24, 2018
Safe to say the manager realized his mistake post-game as he admitted that the loss was self-inflicted.
Despite managing to create few chances in the opening minutes, the Hammers couldn't make most of them, and one can only wonder what could have been had Chicharito started the game.
Lanzini clearly was lacking match fitness, while Mario looked out of sorts, regularly losing possession and failing to link up well with Arnautovic.
Hernandez and the Austrian already appear to be establishing a great partnership in the final third in recent games, and they could have combined perfectly well in a game that was bound to offer few goal scoring chances.
Moyes is yet to win at Anfield since first visiting as a manager 15 years ago, losing 8 and drawing the other 7 during his time at Everton, Manchester United and Sunderland.
Chicharito might have helped in breaking that spell given his record against Liverpool, but the Scot doesn't seem to fancy such history, as even Antonio also started on the bench.