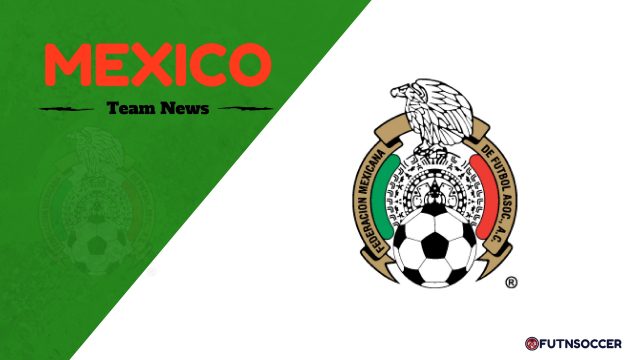 The first leg of the international break is in the books, and the three CONCACAF teams that will be in Russia this summer came out with some good results. It's hard to get too excited about friendly victories in March, but the teams looked impressive for the most part, and of course, both the fans and the managers got a bit more precious data on who should make the final rosters.
Denmark 1 – 0 Panama
The title says "mostly" for a reason. Panama didn't do much to get excited about, and they lost 1-0 in Denmark in a less than impressive fashion. Denmark held 63% possession and had eight shots on target compared to Panama's one.
In fact, the big positive of this game was Panama's goalkeeper, Jaime Penedo, putting up seven saves and keeping the scoreline as close it as was. Penedo stopped several one-on-one situations and bailed out his defenders more than once.
Blas Perez, the CONCACAF icon, received a straight red card for a dangerous high kick in the 66th minute, pretty much ending Panama's chances of scoring. Denmark scored 3 minutes later and never looked back.
Panama will be back in action against Switzerland on Tuesday, in what should be a very good test for the Central Americans.
Scotland 0 – 1 Costa Rica
Scotland might not be the best team in the world, but a 1-0 win on the road is a good result for the Ticos. They looked much better than the team that dropped games to Spain and Hungary last window, particularly in the first half.
This defense, when on its A game, is tough to break down. You already know what you get with Keylor Navas. When you pair a defense that knows how to cut off angles and block shots with one of the best goalies in the world, it's tough to score.
On the other end, the goal that won the game for Costa Rica was brilliant. In the 14th minute, Bryan Oviedo made a nice run down near the corner and perfectly centered the ball between several Scottish defenders to Marco Ureña, who did well to sneak it past Allan McGregor.
Costa Rica looked scary on the counterattack all night; Bryan Ruiz even hit the crossbar on a quick turnaround after a Scotland corner. This is the type of game the Ticos will be hoping to play in Russia.
The Ticos take on fellow World Cup hopefuls Tunisia this Tuesday, at a neutral site in France.
Mexico 3 – 0 Iceland
This was the big one. Iceland have built up quite a reputation over the past few years, with both an impressive run at Euro 2016 and a surprising qualification to the upcoming World Cup. They've got a stingy defense that conceded just 7 goals during World Cup qualifying, but El Tri was able to break it down and comfortably win 3-0.
Marco Fabian, who I personally feel is one of the most important players for Mexico, scored a fantastic free kick in the first half to give El Tri the lead. Miguel Layún doubled the lead in the 64th minute and then scored a bit of a lucky goal in stoppage time to make it 3-0.
Mexico have made it known that they have high hopes for 2018, with Chicharito even claiming that Mexico's goal should be to win the World Cup. Now Iceland are, after all, a World Cup team, and this is a great result for El Tri, but this is at the minimum how they need to play if they want that to happen.
Can they do it? I think they really can. I wouldn't put money on it, but this team is good enough where I think it's fair to put it in the realm of possibility, and if the team really believes they have a chance, that can go a long way.
Mexico's other game this break is also on Tuesday, against Croatia.