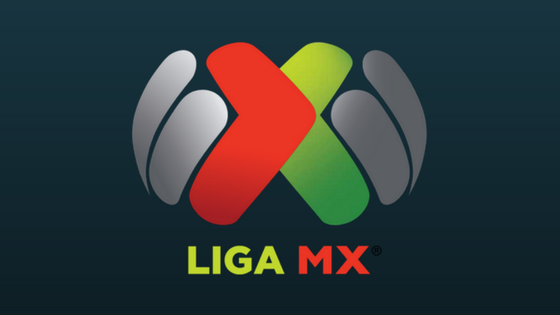 The Liga MX Clausura 2018 is at the halfway point and various standout players have made headlines with their exceptional performances. This includes Djaniny Tavares with his league-leading 11 goals after 9 games and goalkeeper Gibran Lajud who has been in immense form for Club Tijuana. Like in any league or sport there are players which deserve more attention and praise than they receive. Therefore, here is a starting XI of players flying under-the-radar in this Clausura 2018.
GK: Tiago Volpi
Queretaro is currently in 13th place but has only allowed 8 goals after 9 games in great part due to Tiago Volpi. The Brazilian goalkeeper has not received much attention over the past few seasons as Los Gallos Blancos have failed to be competitive since the great Ronaldinho left the team in 2015. The 27-year-old has been very consistent this season and continues to be among the top goalkeepers in the Liga MX.
RB: Luis Alfonso Rodriguez
It is understandable why "Chaka" Rodriguez fails to draw much attention with so many superstars around him in Tigres UANL. The Mexican defender has arguably been one of the most consistent players for Ricardo Ferretti this season as he has been effective both defensively and offensively. The 27-year-old fullback is an engine on the pitch and continuously puts in a maximum effort throughout the 90 minutes. Rodriguez should gain attention for the Mexico national team ahead of the 2018 FIFA World Cup but with Juan Carlos Osorio's preferences, it is unlikely he will be in Russia this summer.
CB: Carlos Izquierdoz
The Argentine centre-back has been one of the best defenders in the Liga MX over the past few years. He shows grit, strength, leadership and aerial prowess which make him a force for Santos Laguna. Los Guerreros are currently 2nd in the Liga MX with 17 points and are en-route to reach the playoffs this season. Izquierdoz has been key to Santos Laguna's success as the team has only allowed 8 goals this season, tied for 4th-best in the Liga MX.
CB: Igor Lichnovsky
The Chilean defender has been stellar since arriving at the Liga MX in the Apertura 2017 and is having another great season with Los Rayos. Lichnovsky has averaged 4 clearances per game since arriving in Mexico and has recovered the ball 188 times this season. The 23-year-old has not missed a minute this semester as Necaxa is a dark-horse candidate to make the playoffs with its impeccable defense that has only allowed 6 goals in this Clausura.
LB: Brayan Angulo
Over the past couple of seasons, Bryan Angulo has emerged as one of the best fullbacks in the Liga MX. In the Apertura 2017, when Puebla was struggling massively, the Colombian defender was arguably La Franja's best player. This season he has stayed consistent as the team is improving and becoming a serious playoff contender. Angulo becomes a threat on offense but also provides defensive solidarity as he is impressive in several aspects of the game.
Mid: Roberto Alvarado
Roberto Alvarado seemed like a player with high potential since his days at Pachuca and it is a mystery why Los Tuzos transferred him to Necaxa. The 19-year-old is now demonstrating some of that potential this season with his 3 assists and has been one of the key components to Ignacio Ambriz's offense. His most impressive performance was against the high-caliber Monterrey and that in itself speaks volumes of what he is capable of accomplishing on the pitch. Alvarado is an exciting prospect and it will be interesting to track his progress as the season progresses.
Mid: Jose Juan Vazquez
One of the most underrated moves in this transfer window was Jose Juan Vazquez joining Santos Laguna from Chivas. Los Guerreros needed a defensive midfielder and "Gallito" has helped stabilize the team and lead it to its current 2nd-place standing. The veteran midfielder has played all possible minutes, has recovered the ball 145 times, and has a pass accuracy around the 86% mark in this Clausura 2018.
Mid: Alejandro Chumacero
The Bolivian midfielder has adapted comfortably to the Liga MX since his arrival this season which has allowed Puebla to surprise many and currently sit in 8th place. Chumacero adds to the team in both offensive and defensive aspects as he has proven to be a complete player. The 26-year-old averages 12.2 kilometers covered per game and is nonstop up and down the pitch.
Mid: Francisco Acuña
It is ironic that a player that is nicknamed "Messi" would be considered underrated but Francisco Acuña does not get the attention he deserves. Puebla has been one of the most surprising teams in the Clausura 2018 and Acuña has been one of Enrique Meza's key players. "Paco" currently has 2 goals in the competition and is an entertaining player to watch as he never stops, has a quick pace, and can also be skillful on the ball.
ST: Carlos Gonzalez
Forwards like Djaniny Tavares, Andre-Pierre Gignac, and Henry Martin have robbed all headlines in this Clausura 2018 which has stolen the spotlight away from Carlos Gonzales. The young Paraguayan striker has scored 6 goals for Necaxa and has been one of the most impressive players this season. Gonzalez has a solid physical presence and is a natural goalscorer with his pin-point positioning that has allowed him to score as many goals as Andre-Pierre Gignac in this Clausura 2018.
ST: Julio Furch
It is virtually impossible for a player like Julio Furch to get any attention this season with Djaniny Tavares as his teammate. However, you could say that Djaniny's success in this Clausura 2018 would be impossible without the work Furch has put in. The Argentine striker has an immense physical presence and does all of the dirty work in Santos Laguna's attack by winning the aerial battles and offering his hold up play. The 28-year-old also has been effective with his ball distribution making key passes that have helped lead to goals for Djaniny and Los Guerreros. Furch has a goal and an assist this season and should be able to get much more as the season progresses but will sadly be overshadowed by his Cape Verdean teammate.