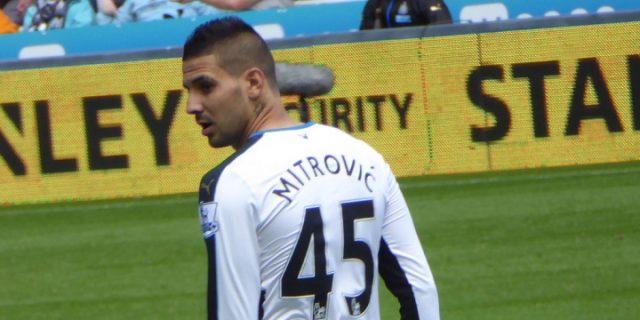 Striker Aleksandar Mitrovic has admitted that he is losing patience at Newcastle United which will further fuel speculation that he could be set to leave the club during the January transfer window.
The Serbian international has so far tasted just 49 minutes of action in the Premier League this season and is set to start a game for his club. Mitrovic is expected to start for the Serbia national team during the 2018 World Cup.
It is therefore important for him to ensure that he plays regularly as scores goals in order to ensure that he is on top-form during the event in Russia.
Speaking to the Chronicle, the 23-year-old Mitrovic said: "I'm patient, but we will see. My patience is almost to the end, so we will see. I want to play. I want to be on the pitch. I'm patient, but we will see.
"I see where I am already. I've said already that I'm patient, but we will see. I don't know what to say. I'm here, and we'll see what's happening.
"I want to be here. I want to play. I like this club. I train good, I try to use every minute. We will see. I'll try to do my best in the next few weeks."