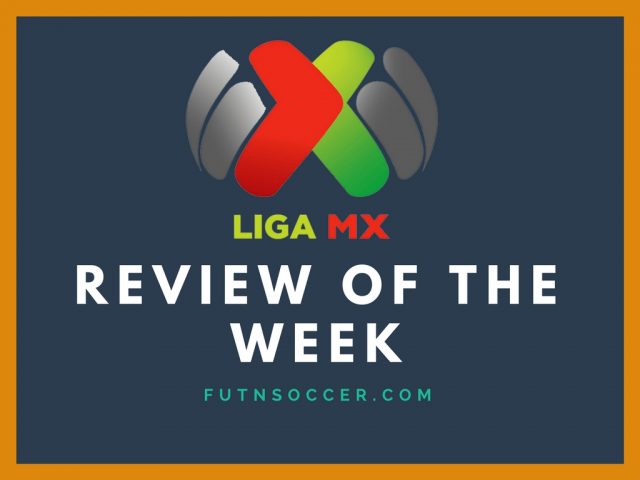 Jornada 3 was rich in one thing: goals. We saw 30 goals across the nine Liga MX matches over the weekend, and every game had at least two. Now, that's not entirely surprising considering this is Liga MX, the land of golazos and madness, but what is surprising is who was doing the scoring. The answer? Just about everyone. For all those goals, no team scored more than three on their own. Anyway, enough with the goal analysis, let's jump into this week's biggest stories.
Leader of the Pack
Sure it's early, but Lobos BUAP are still on top of the table, after beating Pachuca 3-2 at home on Saturday night. In a season where most people (myself included) thought that this team would be Dorados 2.0 and get sent back down immediately, Lobos have shown a lot of fight early on, and they've been fun to watch doing it. They've got a league high nine goals so far, and Tigres loanee Julian Quiñones is tied for the league lead with three.
Where does this team go from here? Well, down the table, most likely. They go at Pumas next week, which is always a difficult game, but aside from that, how long can they really stay on top for? I'm not saying that this team is doomed to relegation still, but I don't expect to see them still playing football by the time the liguilla rolls around.
What Happened to Tijuana?
Xolos have still not even scored this season, and are in dead last with no points. After back to back tournaments as a 1-seed the club have lost not only manager Piojo Herrera but more or less all of their offensive weapons. Aviles Hurtado? Gone. (And he shredded them this weekend, to make things worse!) Dayro Moreno? Now playing in Colombia. The three true forwards for Tijuana, Juan Lucero, Henry Martín, and Gustavo Bou, have just eight career Liga MX goals combined. On the other side of the field, Manuel Lajud has hardly been stellar so far this year, but at the end of the day, you've got to score goals to win games, and Tijuana can't score.
Chivas Draw…Again
Going into this season you may have been thinking that Chivas are one of the top teams to beat, or maybe even the best in the league. They are the reigning champs, after all. But if you look back to last year, even into their playoff run, this team has not looked championship material. Dating back to Jornada 12 of last Clausura (including the playoffs) Chivas' form is: DDDWDDDWLDDLDL. That's a total record of 2W-9D-3L over their last 14 league games. Now, that's not horrendous, and they did what they needed to do to win the title, but it's not how you expect Chivas to perform.
Why am I saying all of this? Because Chivas drew 2-2 at home against Necaxa on Saturday, meaning they've now drawn all three games this season, and are still in their "slump." I use quotes there because they did win a title during this stretch, after all, but I still think there's some cause for concern here. Particularly after this week, where they were cruising early over Necaxa with a 2-0 lead, only to blow it before halftime and never recover. They've just been so inconsistent so far; and they need to figure things out if they want to try and repeat.
Cruz Azul Back at it Again
Cruz Azul have been a good team so far this year, and they've got the results to back that up. But being good doesn't save them from the Cruz Azul curse. After Felipe Mora's 75th minute goal gave La Maquina the lead, it looked like they would leave León with three points in tow, and climb to the top of the table. But really, how silly was it to think that. Of course, León scored in the 90th minute to force a stalemate, and earn their first points of the season in the process. Osvaldo Rodriguez wasn't even being guarded when he headed home the equalizer.
I'm no psychologist, but I definitely think that all this talk of them being choke artists has gotten inside the heads of some of the players, making it a reality. Cruz Azul were far superior in this game and deserved the three points, but they fell short once again in the dying minutes of the game.