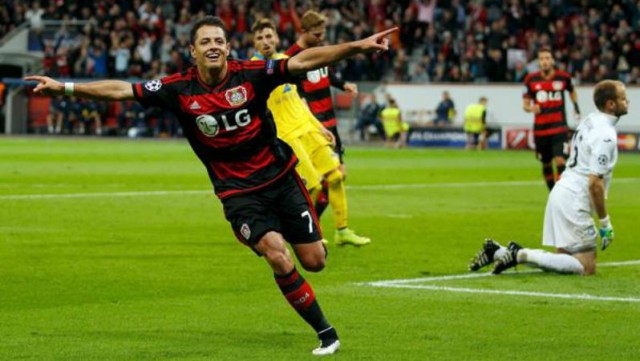 Javier 'Chicharito' Hernandez has finally broken the dry-spell as the Bayer Leverkusen striker has finally found the back of the net after a 102 day dry-spell. Granted, he did score in a friendly match against Atletico Mineiro in a Florida Cup match. But the point is that he finally scored after more than three months and Chicharito proved that he still has the capacity to score in a professional match.
Rumors even had started to spread that Hernandez needed help from hypnotist John Milton in order to get back on the score sheet. The hypnotist had helped French striker, Andre-Pierre Gignac get back on the score sheet in the Apertura 2016 playoffs which eventually helped Tigres win the Apertura 2016 championship in the Liga MX.
The Mexican forward denied that he requested the services of Milton just recently and now he has found his way back into the back of the net. The goal itself was a very "Chicharito" like goal as he positioned himself perfectly in between two of Mineiro's defenders then received a perfect cross from Turkish international, Hakan Calhanoglu. The end result was a header that fell into the back of Atletico Mineiro's net which led to a win in this friendly for the Bundesliga side.