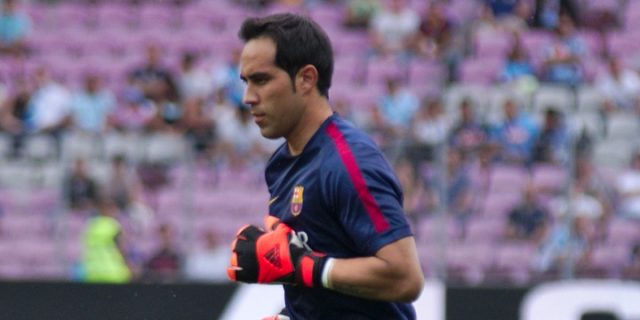 With the 2016 Copa America coming to an end, Barcelona's Lionel Messi, Javier Mascherano, and Claudio Bravo will fight for the championship in the final between Argentina and Chile on Sunday, June 25th.
Messi and Mascherano, along with the rest of the Argentinian National Squad, will have their second consecutive opportunity of being Copa America champions this year. After thrashing the United States in a 4-0 win, the Argentinians are on to the finals and are looking for a Copa America championship after going twenty-three years without possession of the cup.
Along with defeating the US in the semi-finals, Lionel Messi was able to break Argentina's Gabriel Batistuta's record of 54 goals for the national team. After scoring a beautiful, twenty-five yard free kick, Messi became Argentina's top goal scorer with an astonishing 55 goals to his name.
A victory in the Copa America final for Lionel Messi would mean lifting his first trophy for his national team. Messi has been with the Argentina squad since 2005, yet has been unsuccessful in winning his country any championships.
Although Mascherano and Messi have reached the finals in the World Cup and Copa America, the squad has come out on the losing side of all tournaments.
However, Argentina has shown domination throughout the entire cup and, as a team, look prepared to become 2016 Copa America winners.
Yet, they must be ready to face Claudio Bravo and current Copa America cup holders, the Chile National Team. Chile was able to come out victorious after clashing with Argentina in the 2015 Copa America final.
A 4-to-1 penalty shoot out gave Chile their first ever Copa America crown. Bravo, along with "La Roja" will be ready to defend their cup against Messi and Argentina.