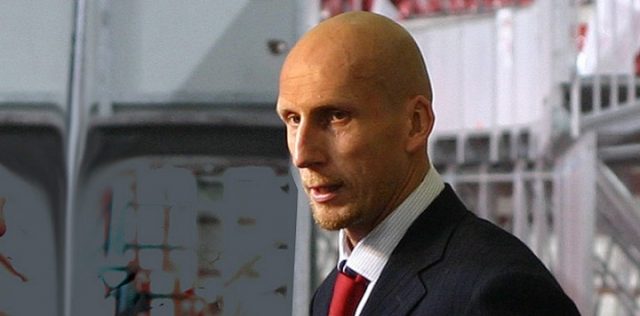 As BBC Sport reports, Reading have appointed former Manchester United defender Jaap Stam as their new manager.
Stam, who also featured 67 times for the Netherlands, signed a two-year contract with the Championship side that last feature in the Premier League during the 2012-13 season.
Although the Dutchman was only at United for three years, he proved to be a winner as United only lost 17 of the 127 games that Stam featured and he was famously part of the 1998-99 treble-winning side.
The defender would return to the Manchester club as a scout from 2008-2011, which ended up being his first taste on the management side of football.
Stam appointed Reading manager
Stam went on to hold such positions as interim and assistant manager positions at various Dutch clubs since he had left the United staff in 2011.
The news may come as an eye-opening experience for legend Ryan Giggs, who has been an assistant in some capacity at Manchester United since the 2013 season.
The club and Jose Mourinho are currently waiting for an answer from the Welshman as the Portuguese manager has stated that he can remain on the coaching staff but not has his number two.