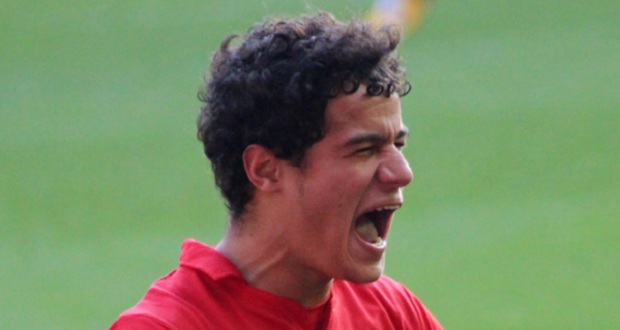 As the Mirror reports, via Le 10 Sport, Barcelona could be joining French champions PSG in the attempt to sign Liverpool's creative force, Philippe Coutinho.
When asked about Liverpool's midfielder, Barcelona's forward, Neymar, said that Coutinho is a "crack" and that he would like to play together with him in the Blaugrana club.
Although Liverpool has great supporters and great club atmosphere, there is one thing that Barcelona and PSG can offer to Coutinho, which Liverpool can't – European Champions League football on a regular basis.
However, the twenty-two-year-old Coutinho is one of the key players for the Reds, and it looks like he could go on to become one of their most important players for many, many years, should he decide to stay at the club.
On the other hand, Coutinho's biggest problem is his inconsistency. His up-and-down form was something he was struggling with most of the last season, and for this reason, PSG and Barcelona are going to consider if he really is a top-class player.
Anyway, there is a very small chance that Liverpool is going to be willing to let Coutinho go, but at the end of the day, it's the player who decides his own fate.