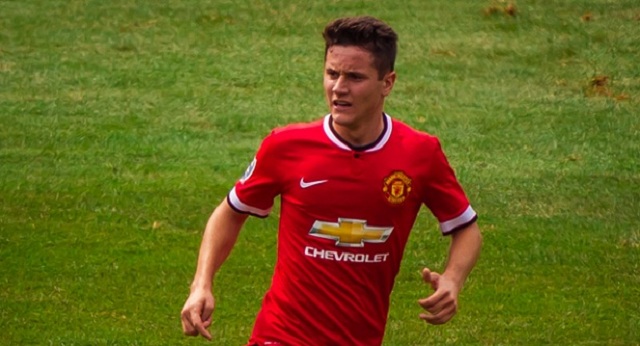 Herrera insists that their priority will be to win against West Ham United and not to let them steal the show. In a mid-week clash, Manchester United play away to West Ham United as the Red Devils are on their way to achieving a top four spot.
"West Ham have had big games there and they have enjoyed a lot of them but hopefully they don't enjoy the last game. We're playing for the top four so we have to show that we are playing for something very important," said Herrera.
The Tuesday night visit to West Ham won't be easy for Van Gaal and his men as the Hammers have enjoyed an amazing form this season and are desperate to finish in a Europa League position. By no means, Hammers will let United men breathe comfortably over the course of 90 minutes.
The opportunity has come knocking on the door for Manchester United, as their faith is to be decided by no one but themselves. With two games remaining in the season for The Red Devils, these games will prove to be a big deciding factor whether or not United will feature in the Champions League next season.
Manchester United, currently seated 5th with 63 points, 2 points behind Manchester City, play away to West Ham United before hosting Bournemouth at Old Trafford. The draw between Arsenal and Manchester City has done Van Gaal's men a big favour; United still have a game in hand over City which gives them a huge boost in securing a top-four finish.