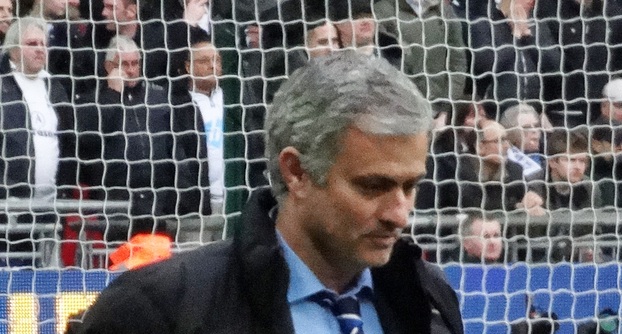 Manchester United will be appointing former Chelsea manager Jose Mourinho as manager if Louis van Gaal departs Old Trafford within the next few days, according to reports from the Times
The Manchester United fans made their feelings clear towards manager Louis van Gaal following their disappointing 1-0 loss against Southampton at Old Trafford on Saturday by directing a chorus of boos towards the Dutchman as he made his way back into the dressing room.
Following the game, van Gaal admitted that he has not been able to meet the fans' expectations and with the news emerging that the Dutchman has lost the faith of some of the senior members of the United squad, the Dutchman is widely expected to be leaving Old Trafford within the next week.
Mourinho heading to United
It is not confirmed as of yet as to whether van Gaal will leave but according to reports from the Times, claims have been made that United have already lined up a replacement in Jose Mourinho in the event that the Dutchman walks.
Mourinho has been a target for United since his departure from Chelsea last month but it was expected that any deal for the Portuguese manager would have to wait till the summer, with Ryan Giggs set to take over if van Gaal departed.
However, the Times have revealed that United have already held discussions with Mourinho's representatives and the former Chelsea manager could be taking over at Old Trafford as early as during the current campaign.