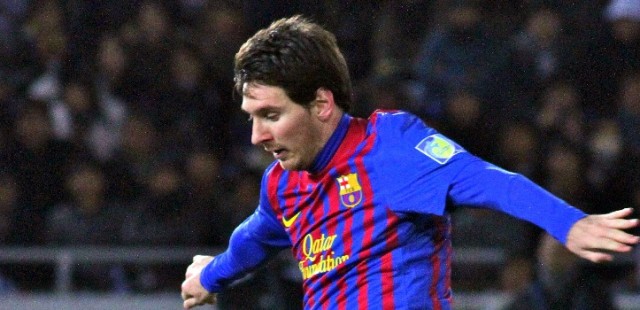 Sports manufacturing giants Adidas are set to financially back major clients Manchester United in the club's pursuit for Pep Guardiola and Lionel Messi, according to reports from Marca (as cited by the Metro)
Adidas had signed a record breaking £750million sponsorship deal with Manchester United during the summer but the German sports manufacturing giants have been left concerned due to the Red Devils' dwindling fortunes on the pitch.
Guardiola is coveted by United
Given the fact that the sponsorship deal is spread across 10 years, Adidas are unlikely to be backing out from the deal but instead, are now said to be intent on helping the Red Devils financially in order to get them back to the top.
Now in astonishing reports from the Marca, it has been claimed that Adidas are ready to fund Manchester United in their pursuit of former Barcelona manager Pep Guardiola as well as 2015 Balon d'Or winner Lionel Messi.
Guardiola has revealed that he will be leaving Bayer Munich at the end of the current campaign and is widely expected to be making a move to the Premier League next season.
Adidas to bring Lionel Messi to United
Manchester City has been seen as the most likely destination for Guardiola but even United are interested and the reports claim that Adidas will provide the funds to help the Red Devils land the services of the Spaniard ahead of their rivals.
In addition to Guardiola, Adidas are intent on helping United sign Lionel Messi as well. Messi is sponsored by Adidas and the company is hoping to lure the Argentine superstar to Old Trafford with a lucrative deal as well as the temptation of working with Guardiola once again.