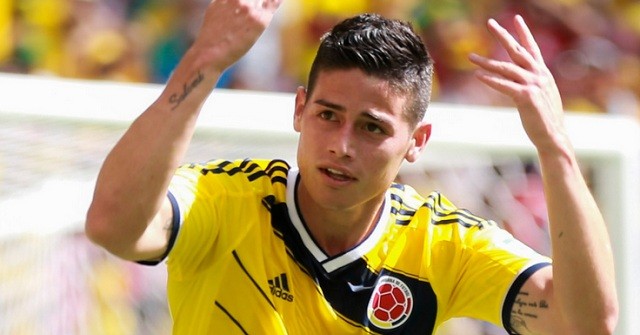 A report from Metro in Britain has indicated Chelsea interim manager Guus Hiddinck has been given a green light by club executives to sign Real Madrid and Colombian superstar James Rodriguez in the January transfer window.
Hiddick, who was only named manager days ago, will be tasked with righting the ship and will surely want to pick up players in the transfer window that he deems right for his style.
Rodriguez has reportedly been unhappy under new Real coach Rafa Benitez and seems to be pushing for a move away from the Bernabeu.
After a phenominal start to his Galactico career, Rodriguez suffered a muscle injury early in the 2015-2016 season while on international duty and has not featured often for his club team since. He has three goals on ten overall appearances from Real this season. Now healthy, he could be a massive improvment over the stagnant Chelsea roster that has posted a -6 goal differention after 17 games in the Premier League.
After the London based club stuggled during the opening months of the season, they decided to part ways with star coach Jose Mourinho. Things have gotten so bad for the team there is fear that they team could potentially fall into the relegation zone of the Premier League. An astounding feet considering the club were crowned English champions just seven months ago.