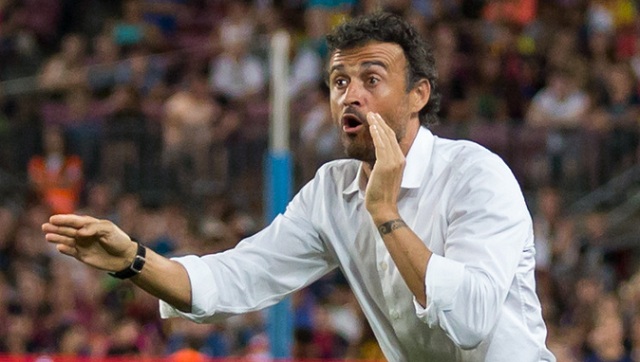 Group E leaders FC Barcelona travel to Belarus to play against BATE Borisov in their next fixture of their 2015-16 UEFA Champions League campaign.
The UCL champions are coming strong after a dramatic 2-1 win over Bayer Leverkusen at the Camp Nou. With Messi, Rafinha and Iniesta still injured, away games are still proving to be difficult ones, especially in the Champions League. Luis Enrique spoke in a press conference that the match won't be an easy one, despite what it looks like "on paper". BATE Borisov's manager has armed his squad with tactics against the Catalans and do not plan going easy on them.
Defense
With crucial attackers injured from BATE Borisov's squad, Barca's defense should have no problem in Belarus.
Marc-Andre Ter Stegen hasn't been in very good form as of late but should perform well against weak Borisov offense.
Jordi Alba is the man at left-back. Thomas Vermaelen has recently been given medical clearance from Barcelona's medical team and seems ready to play after being injured for nearly a month.
My pick alongside him is Gerard Pique, but either Javier Mascherano or Jeremy Mathieu can do well.
Dani Alves will play at right-back.
Midfield
Sergi Roberto will keep his position in the midfielder after having a 95% passing accuracy versus Rayo Vallecano on Saturday. Starters Ivan Rakitic and Sergio Busquets are a must for this fixture.
Offense
Neymar became the hero at the Camp Nou against Vallecano after converting 2 penalties and scoring two more afterward after being a goal down, becoming the league leader in goals in the process. He will definitely be dangerous alongside Luis Suárez, who is just as dangerous at creating than scoring.
A frustrated Sandro Ramírez didn't perform well against Vallecano, missing a few key chances and ultimately getting subbed off for Munir El Haddadi. Because of this, El Haddadi will likely take his place at right-wing.