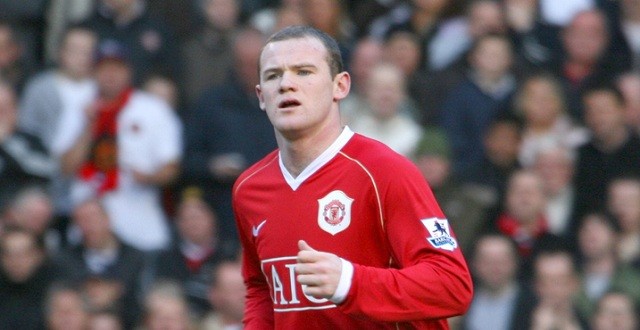 After another sub-par performance for his club squad, Manchester United, Wayne Rooney's other manager has indicated that the record goal scorer has no guarantee spot in his team's picture.
As reported, Roy Hodgson, claimed "At the moment, that day has not arrived and, with any luck, it won't arrive because he will continue to play well and he will continue to merit his place and we will still talk as warmly about him after the tournament in June as we are now- but there is no guarantee."
The statement comes at an interesting time as Rooney has looked off pace for much of the season, with the majority of his goals coming against lesser opposition, notably San Marino for country, and a few against Club Brugge for club.Things only get more difficult for the United and England captain as he enters a stretch of matches in the month of October against much tougher competition on the domestic and international front.
Away trips against Arsenal and Everton in the Premier League, along with a trip to CSKA Moscow in the Champions League Group stage await Rooney's United squad. On international duty, Rooney's England side will enjoy a home match against Estonia, but then will travel to Lithuania, both being part of the UEFA EURO Qualifiers, which England more or less have booked their ticket to.
With a full plate of matches in the month of October between numerous competitions, Rooney has to be salivating at the chance to prove the skeptics wrong and guarantee his spot for England and United, on merit, and not just because he captained both squads.
In past years, especially for England, there has been little to no competition from youngsters trying to knock Rooney off his perch as the main attacking option, however, with Rooney also turning 30 in the month of October, he finds himself facing a bit more competition from the likes of Raheem Sterling, Harry Kane, and Theo Walcott.
Furthermore, teenage sensation, Anthony Martial, and the in-form, Juan Mata, have been making the headlines for in United's stretch of wins, whereas Rooney has been making the headlines for all the wrong reasons.
The month of October may be sink or swim for Rooney, especially with United, as he tries to find his place in the new and improved United attacking machine. One has to wonder, if or when, Rooney's other manager, Louis van Gaal, may be thinking along the same lines as Hodgson.