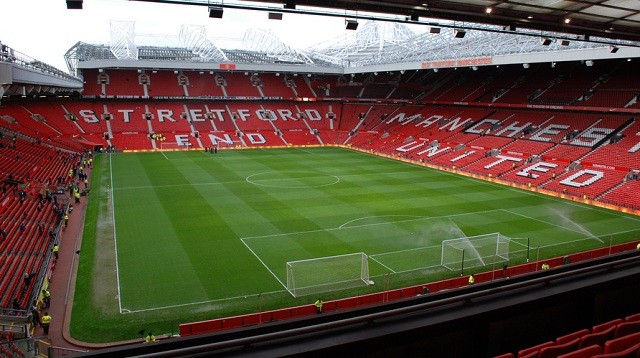 Luke Shaw is estimated to be injured for nine months, following a horrific double right leg fracture induced by Hector Moreno in Manchester United's recent 2-1 defeat to PSV Eindhoven.
Shaw, 20, was given oxygen while being treated on the pitch for ten minutes by medical staff. It is also rumoured that Shaw was in tears in the dressing room.
The young England international was plagued with injuries during his first full season at United following his lucrative £31 million transfer switch from Southampton. Shaw's early season success and consistency had solidified his position at left-back.
Shaw wrote his Twitter followers: "Thank you everyone for your messages, words can't describe how gutted I am, my road to recovery starts now, I will come back stronger."
Unfortunately, Louis Van Gaal will now have to reconsider his selection for the majority of the season. He responded by replacing Shaw with Marcos Rojo and transitioned Daley Blind into left-back. United will be extremely grateful that Rojo declined several offers to leave the club after falling out with Van Gaal during pre-season.
Rojo told ESPN Radio in August: "I have received offers but my idea is to stay here [United] and fight for a position because it is a great club,"
"I'll try to play as much as possible. I talked to Van Gaal when I returned and was upset by everything that had happened but he said he was counting on me.
"Van Gaal has told me to compete with Daley Blind but I can also play to the side [at left-back], where I played several games last year."
Clearly, Rojo's intentions of securing his role in United's starting eleven were multiplied by infinity following Shaw's injury. Van Gaal's intention of creating competition between Blind and Rojo is already over five games into the Premier League season.
Shaw's injury also raises awareness to Jonny Evans and Tyler Blackett's transfer departures this summer, as United now look threadbare in defence. However, Phil Jones is scheduled to return to United's plans soon as he continues to re-cooperate after suffering from mild thrombosis.
Rojo's return to United's defence could only be summarized by the poor result at full-time.  United were beaten by a PSV Eindhoven team that were still suffering from the loss of two of their best players in Memphis Depay and Georginio Wijnaldum during the summer transfer window.