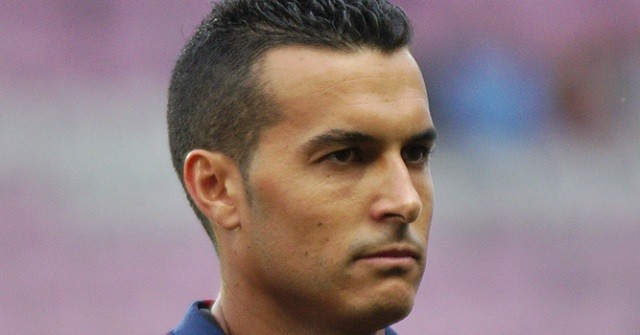 Manchester United and Barcelona have finally come to an agreement over a fee for Pedro, according to the reports from Goal.
Manchester United have been in the market to sign a new striker this summer and it has incessantly been reported for quite a while that Barcelona star Pedro Rodriguez is the main target for manager Louis van Gaal.
Despite many reports claiming the contrary, the deal for Pedro has not come into fruition as of yet though and as a result of the delay, there were doubts as to whether the transfer would even take place.
However in recent times, United have ramped up their pursuit for Pedro after club vice chief executive, Ed Woodward, travelled up to Cataluña in order to strike a deal with Barcelona over the 28-year old.
Pedro finally set to join United
Talks between Woodward and the Barcelona hierarchy have seemingly gone well and it can now be revealed that the Red Devils have finally managed to agree on a fee for Pedro.
According to Goal.com, Manchester United have struck a deal with Barcelona to sign Pedro for a fee of around £18.1 million initially, with a potential further £4.2million to be paid in variable bonuses.
However, Pedro is unlikely to be available for Manchester United for their Premier League opener against Tottenham Hotspur on Saturday as Barcelona will only sanction the departure of the Spanish international following their UEFA Super Cup match against Sevilla on Tuesday night.
Nonetheless, United would most certainly have been delighted at finally being able to agree on a deal for Pedro and the striker's arrival is surely set to catapult the Red Devils into contention for the Premier League title during the upcoming campaign.