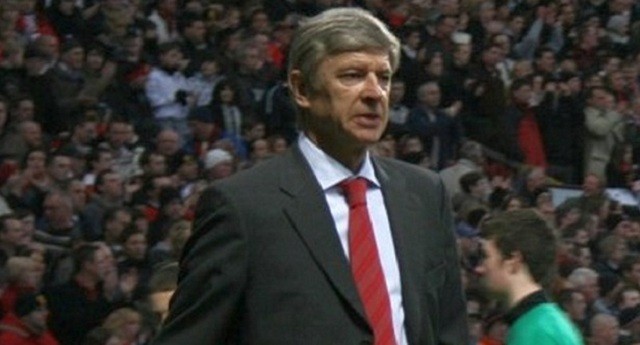 Arsenal play Wolfsburg on Sunday in their second match of the Emirates Cup. Arsenal play Lyon in the first match and Arsene Wenger is likely to play his first choice eleven in that match, and thus his backups in Sunday's match.
Speaking ahead of the Emirates Cup, Wenger stated that he intended to give all of his players at least 90 minutes this weekend. We know that Alexis, David Ospina, Wojciech Szczesny, Mathieu Flamini, Joel Campbell, Tomas Rosicky and Danny Welbeck will not play this weekend due to pending transfers, injuries, and extended holidays.
We don't know if Wenger intends to play youngsters such as Chris Willock, Dan Crowley, Gedion Zelalem, Krystian Beilik and Alex Iwobi. All of them could very well start on the bench on Sunday and feature for a portion of the game.
We also don't know if Nicklas Bendtner will show for his current club, Wolfsburg, in a triumphant return to the Emirates Stadium. His manager condemned his poor fitness earlier in the week but Bendtner seemed excited and convinced he will played on Sunday.
"So excited for sundays match! Arsenal have been a very important club and time for me. Will always… https://t.co/rXwrnciM5l

— Nicklas Bendtner (@bendtnerb52) July 24, 2015
Gooners worldwide will hope this doesn't hurt their chances of seeing TGSTEL (The Greatest Striker That Ever Lived) strut his stuff on the Emirates turf again. Alex-Oxlade Chamberlain will be among those disappointed if Bendtner does not play.
At the time of writing this, Arsenal has yet to play Saturday and the lineup has not been made public yet. Whoever plays on Saturday will not play on Sunday.
Yesterday I covered who is likely to start on Saturday and based on that here is who is likely to start for Arsenal on Sunday.
Goalkeeper – Martinez
Ospina is still away on holiday after playing late into June for Columbia in the Copa America. The Columbian international will return to the squad next week and begin the season as Arsenal's number two.
Wenger has confirmed that Szczesny will not be available on Sunday due to his impending loan move to Roma. All that needs to be completed is the paperwork.
Emiliano Martinez will step in for both Ospina and Szczesny and stake a claim for the number two job ahead of Ospina.
Right Back – Debuchy
It's unclear who the first choice right back is going to be to start the season. Based on the way the season ended last year, you would think that Hector Bellerin is ahead of Mathieu Debuchy in the pecking order.
Center backs – Mertesacker & Chambers
Per Mertesacker and Calum Chambers played together for a large chunk of the first half of the season last year due to injuries to Laurent Koscielny. The two started with each other against the Singapore XI last week as well and it's possible that Wenger intends to integrate Gabriel into the first team more in place of Mertesacker.
In May Wenger made it clear that he saw Chambers as a future center back and he is likely to feature there much more this season.
Left Back – Gibbs
Similar to the right back situation, if you lack at the way last season ended, you would expect Nacho Monreal, and not Kieran Gibbs, to be the first choice left back to start the season.
Defensive Mid – Coquelin
Although Aaron Ramsey is likely to start at defensive mid on Saturday, this does not mean that Francis Coquelin is not the first choice defensive midfielder. Ramsey will play here on Saturday so that Wenger can observe how his midfield works with Ramsey playing in the deepest role.
According to Wenger, Flamini is out injured but it also speculated that Flamini is not playing due to a possibly impending transfer to Galatasaray.
Central Mid – Arteta
Mikel Arteta signed a one-year extension at the end of June. Wenger likely wanted to keep him for his leadership skills and as an influence for youngsters because Arteta is known to be a consummate professional.
The Spaniard will provide backup as a center mid and a defensive mid this season.
Wide Right – Gnabry
Serge Gnabry had a breakout season in 2013-2014 but was out with a knee injury all of last season. He is highly rated by the Arsenal staff and many believe he has a bright future at the club.
Rumors have been circulating that West Brom want to bring him in for a season long loan. Such a move could be useful for Gnabry if he plays regularly. If he chooses to stay at Arsenal, it's conceivable that he would have a significant role to play as a back to Arsenals wingers.
Wide Left – Walcott
Gnabry is more accustomed to playing on the right and Theo Walcott has experience playing on both the left and the right so it makes sense for Englishman to lineup here on Sunday. Walcott started on the left against Everton last weekend and scored a goal.
The English international has yet to sign a contract extension and although he proclaimed his desire to stay at the club, its quite possible he is waiting to see where and how much the manager plays him before he signs.
Striker – Akpom
With Welbeck and Alexis unavailable, and Walcott starting out wide, Chuba Akpom is the next striker in line. Wenger stated that he intends to keep Akpom at the club this season and that youngster will get opportunities to play. Akpom scored a hat trick in Singapore, against the Singapore XI and he hopes that he can replicate that composure again on Sunday in a bid to boost his first team chances.
Like Gnabry, Akpom is highly rated at Arsenal and many believe he could go on to have a stellar career for Arsenal. A loan may do Akpom some good if he can't get enough game time at Arsenal. Arsenal has a lot of depth in their front three.