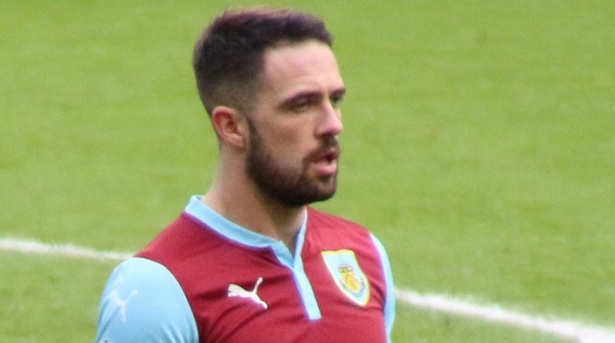 With both Robin Van Persie and Radamel Falcao likely to leave Manchester United this summer, it is no surprise that Manchester United is looking to strengthen their striking options. What may be somewhat surprising, however, is that the Red Devils are after a forward that is by no means as big a name as the aforementioned two.
Burnley striker Danny Ings appears to be very near a move to Old Trafford. According to the Dailymail, Manchester United are ahead of Liverpool in the race to sign the center forward. The Manchester club have had talks with the forward, and it appears the 22 year old will be joining United for 3 million pounds in the summer. This is a remarkable rise for someone who a few years ago was playing in nonleague football.
The 22 year old forward first burst onto the scene in the Championship last year, scoring 21 goals in 40 games and being named the Championship Player of the Year. This season, his performances have decreased slightly, but he still has a respectable 9 goals in 28 games in the Premier League.
Ings' stats, and the fact that many clubs want him, including Liverpool, Manchester City, and Real Sociedad, show that Ings is obviously a talented and promising striker. He would definitely be a good addition to United's squad.
That's all he would be, however. Ings is nowhere near the quality of a forward that United would really need in their starting XI. The Enlgishmen is no 2012 RVP or Atletico Madrid Falcao. As a matter of fact, Ings' stats this year are around the same as a player that Louis Van Gaal said was not good enough to play for the Red Devils. Danny Welbeck has 8 goals in 31 games in all club competitions this season. Danny Ings has just one more goal in the same amount of games.
Ings is still young, and will get better with time and experience and in time could become a superstar. Right now, Ings will add depth to the Red Devils team, and another option from the bench. Ings will be an outstanding player to have in the squad seeing as how United will likely be competing in four competitions at the start of next year. Yet the Red Devils must also sign another forward, not just Ings, if they are hoping to get back to the levels they once were.
https://www.youtube.com/watch?v=VGN-7yTvx5E