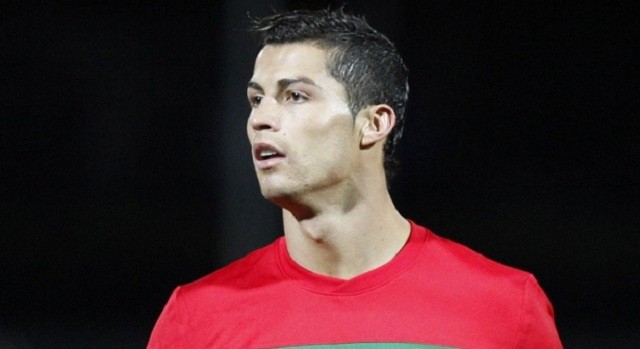 The Messi versus Ronaldo debate is clichéd and tiresome, but the FIFA Ballon d'Or isn't too far away from that. Formerly two separate awards, one given out by the press and the other by national team captains and managers, now all of them participate. Garnering a lot of criticism in the Ballon d'Or era, because of a few unexpected or controversial wins, the prize is now usually disregarded or loved by fans.
Those who disregard the trophy care more about real silverware than individual talent. Those who love it are typically bigger fans of a player than a club. What seems to be rather clear is that if there's one person in the world that cares deeply about it, it's Cristiano Ronaldo. His competitiveness and insatiable thirst make him obsess for the smallest and biggest of things.
There's no doubt he's one of the world's best players, but is he perfect? Of course he isn't, nobody is. January can be one of CR7's best months or one of his worst. Since he arrived, his goal stats in that month have been: 2, 7, 6, 10, 5 and 1. The first season is sort of excused, since he hadn't reached the levels he's at right now. Those 10 goals came as a response to Messi's award, while the 5 came on Ronaldo's win a year ago.
This year, there are a decent number of reasons for the Portuguese to be nervous. Neuer has the support of those who believe a World Champion must take it, and Messi has the World Cup Ballon d'Or and a few historic records. Ronaldo on the other hand, took four out of six titles in 2014, broke a few records and scored plenty of goals. However, until we see the final announcement in just a few hours, we won't know for sure.
The truth is, at least for Ronaldo, that the FIFA Ballon d'Or is a curse. It's a trophy so of course he wants to win it, yet does it mean he should let the anxiety damage his performances for Real Madrid? January is a crucial month, since you can start to take off or fall behind in La Liga. In addition, two Copa del Rey rounds are played, and if you fail now, you're out of the fight for that title.
CR7 has at least three matches to increase his single goal in 2015. They could be five matches, still he needs to turn around an uphill battle against Atlético on Thursday. His performances in big games this season have been mediocre, with penalties versus Atlético, Valencia and Barcelona. The exception would be his Anfield showing, which was slightly set aside by Benzema's spectacular night.
Although it will be impossible to get everyone to agree, the constant chants at the Bernabéu with the famous "Cristiano Balón de Oro" may be what pressures Ronaldo into being anxious this month. Many if not all Madridistas would prefer the Champions League over the Ballon d'Or. It's up to the fans to let the star know that losing this individual award is alright, because what truly matters is the titles won in May.