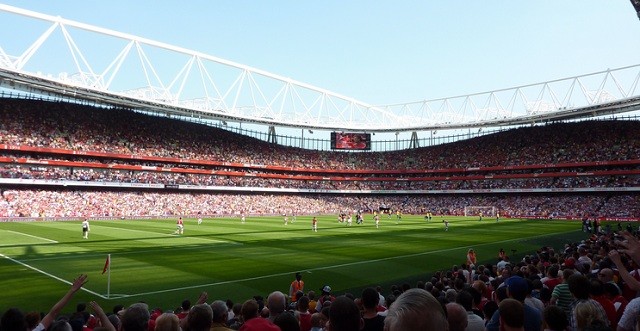 Arsenal has had a bid for Polish 17 year-old youngster, Krystian Bielik, rejected by Legia Warsaw. The bid was believed to have been £1.6 million according to the Guardian.
Arsene Wenger has been tracking Bielik for quite some time now and this isn't the first time Arsenal have been linked with him.
Bielik stands at 6 feet 2 inches and can play central defense and defensive midfield. Both are positions of need although at his young age, its unlikely that Bielik would fill those two voids immediately.
Legia Warsaw only recently purchased Beilik last year but they have shown willingness too sell and are believed to be holding out for £2.5 million, with Roma apparently showing interest as well.
Wenger, for his part, seems intent on bringing Bielik to the club, having already brought Bielik to Arsenal during the Christmas period for a tour of the club's facilities. Warsaw gave Arsenal permission to do this and rejected a €1.5 million bid at the time.
Beilik is definitely one for the future and would be a good signing. Yes, this is a stereotypical Wenger signing in the sense that Arsenal have immediate needs so he goes out and signs a teenager.
But at the same time, Arsenal seem to be lacking in youngsters at both center back and defensive mid, who have potential to break into the first team. Bielik could be that player that Arsenal so often rely on to break through to the first team and make an impact.
On top of this, because of Bielik's age, he would be eligible to be considered a homegrown player in both the Premier League and the Champions League. This makes this potential deal a little more appealing considering Arsenal don't have any incoming homegrown players that seem to be able to make a break through in the first team, besides Gedion Zelalem.