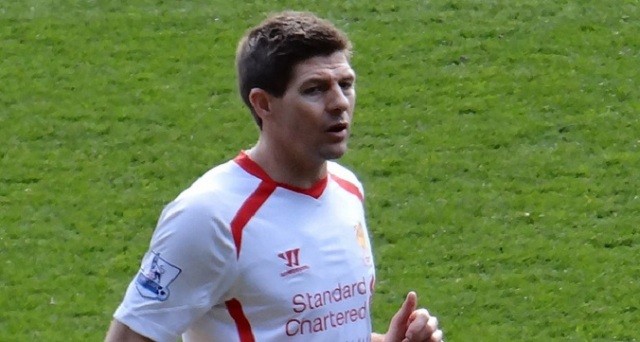 In an interview with the official Liverpool website, club icon Steven Gerrard confirmed that he will be making the move to America when his contract is up in the summer.
It was just days ago that it had been confirm that Gerrard would be leaving the club he has featured for almost 500 times for, but today's announcement ends much of speculation about his next possible destination.
The player confirmed that he had not signed for any team yet, but did say he is close and will do his homework before choosing his next team.
Glamour squad LA Galaxy, winners of three of the last four MLS Cup championship, are thought by many to be front runners for his services. The team has an open designated player slot which allows them to sign any player, regardless of salary, following the retirement of Landon Donovan.
The team is also backing by Philip Anschutz and AEG, one of the biggest entertainment companies in the world, a dazzling prospect for a player with the profile of Gerrard. The bright lights of Hollywood are enough to get the attention of any player and I would expect the team to offer a substantial deal for the player.
New MLS sides Orlando City SC,who also feature Brazilian superstar Kaka, and NYCFC, the new home of David Silva and Frank Lampard, are also very real possibilities for the Englishman.