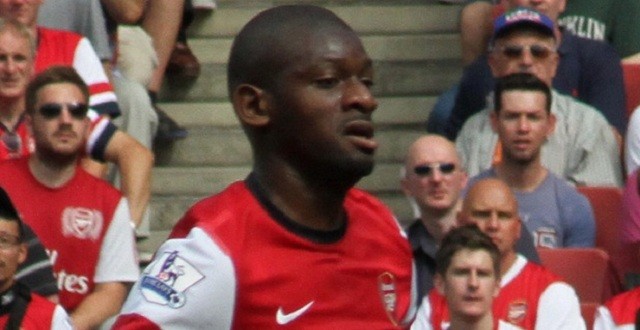 Abou Diaby could be offered a new contract when his current one expires this summer, if he is able to finish the season healthy. He has only appeared in one game so far this season due to various injuries.
Arsene Wenger told BeIn Sport, "If he comes back, I will keep him. I always believed in him. In football, the most important thing is health."
The Guardian reported that the often-injured French international must have full mobility in his ankle. This is the same ankle that Diaby gruesomely fractured after a horror tackle in 2006 by Sunderland's Dan Smith.
Diaby was having a good debut season when it happened, but the tackle described by Wenger as "an assassin tackle", forced him to miss an extended amount of time, including the Champions League Final. Diaby's truly unfortunate injury history has largely been attributed to that ankle injury.
Wenger elaborated on this point by saying, "Diaby hasn't a mental problem but a problem of injury. He is a player for whom I have great respect. Whenever he returns, he is injured and he goes from zero. He was destroyed by a bad tackle."
Although Diaby hasn't contributed to Arsenal for two seasons, his technical ability when at full fitness can't be doubted. His ability to dribble the ball north to south is unmatched by many players. When he is healthy, he can be a useful squad rotation player as he can play multiple roles at center mid.
As silly as it sounds to keep an injury-plagued player on the books, Wenger has always been a fan of Diaby. Wenger is always quick to praise the Frenchman and support him.
Still a fan favorite, a contract extension for Diaby would not be met with much opposition. Every Gooner, is rooting for Diaby to get a healthy run of games for Arsenal, and if that means who has to be a Gunner past his current contract, so be it.
A contract extension for Diaby would not be the craziest thing that has happened in the Red and White side of North London.