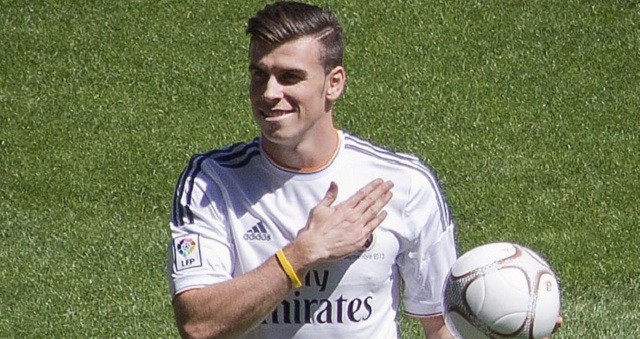 After qualifying for the next round at the Champions League, Real will play at home against Rayo prior to the international break. It's too early to tell, but Ancelotti could make some changes in the lineup. When players go out to their national squads, Los Blancos always suffer some sort of injury. Therefore, the top players should rest on Saturday, since the match isn't as exigent.
Preferred Formation: 4-3-3/4-4-2
Carlo likes to attack with the 4-3-3 and defend with the 4-4-2. However, when Bale came out against Liverpool, he didn't want the Welsh to act as a winger, but as a midfielder.
Gareth has had some time to absorb James and Isco's performances, exemplifying what the Italian wants from him now. It will be interesting to see if the system can work as effectively as with Isco and James.
GK: Iker Casillas
He's kept seven clean sheets so far this season, slowly going back to his best form. Unless a sudden injury or technical decision occurs, the captain will start on Saturday. He shouldn't have a lot of work against Rayo.
RB: Álvaro Arbeloa
Carvajal could recover in time to make it. Nevertheless, Dani will probably be called up by Vicente Del Bosque. Consequently, he should be rested and give Arbeloa another chance. The match won't require Dani's offensive ability.
CB: Pepe
Pepe didn't play on Tuesday, making Ramos a candidate to sit on the bench. The Portuguese has performed well, still he needs to be rationed. Whether it's Ramos or Varane next to him, he seems comfortable.
CB: Raphaël Varane
He did well against Liverpool and has been the best defender every time he played. He deserves to start regularly. The Frenchman has gone back to the form we saw in the early Mourinho days.
LB: Marcelo
At the time of writing, there's no word on Coentrão's return. The Brazilian has had some impressive matches recently, so it wouldn't be fair to take him out. With Arbeloa on the right, his attacking mentality will help break Rayo.
RM: Gareth Bale
As previously discussed, the coach wanted him to be a midfielder, not a winger or forward. He could start on the left, yet nothing is confirmed at the moment. He will play the full 90 minutes, making this an important test for him.
RCM: Luka Modrić
If Khedira also comes back from a mild injury, there's a chance Luka could rest. The Illarra-Khedira pair is slower when moving the ball, so this could make Ancelotti maintain the Croatian in the lineup.
LCM: Asier Illarramendi
He wasn't available for the Liverpool match, still he should be fine for Saturday. If he does recover, his entrance would be ideal to give Kroos some well deserved rest. This type of match is a great fit for Asier.
LM: James Rodríguez
Isco played the full 90 minutes on Tuesday, while the Colombian didn't. This sets up the Spanish for a day at the bench. It's unclear if Bale and James would switch bands, yet we'll go with this arrangement.
RF: Karim Benzema
He's been Madrid's best player for a few matches now, not only scoring, but creating. He's another one that should be resting, so it wouldn't be a surprise if Chicharito starts instead. He'll be playing with France, and keeping him fit is key.
LF: Cristiano Ronaldo
He had a bitter afternoon versus Liverpool. He tried too hard and he couldn't score. While he should rest ahead of the break, it doesn't seem like he will. He's scored quite a few goals against Rayo.