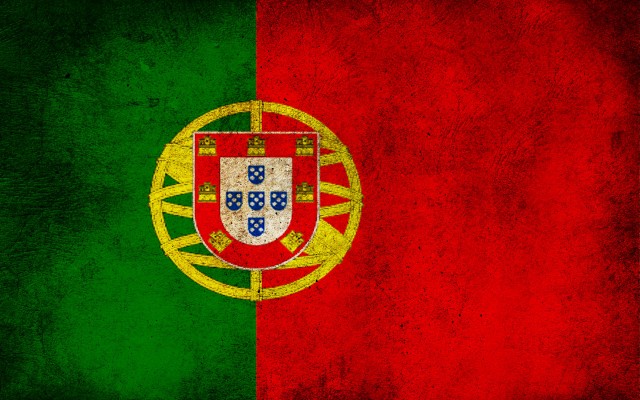 Widely considered a true "Group of Death", Group G consists of Germany, Portugal, USA, and Ghana facing off in what will surely be some hotly contested games filled with scintillating dramatics. The first game of Group G will see Germany up against Portugal on Monday, June 16, at 12:00PM EST (Arena Fonte Nova, Salvador) , with United States vs Ghana following shortly after 3:00PM EST (Estádio das Dunas, Natal) on Monday as well.
As for Germany vs Portugal, from the German perspective this game will be about asserting dominance while remaining responsible in the back. Germany possesses many talented players at just about every position on the pitch, as well as backups who would easily be starters on most other national teams. However, these incredibly talented individuals won't amount to much if they don't play collectively to neutralize the strengths and exploit the weaknesses of Portugal. Defensive discipline is of utmost importance against Portugal, with captain Cristiano Ronaldo leading the line for the Portuguese.
The following three are what I think are the keys to the match for Germany to achieve victory.
[divider] [/divider]
1. Contain João Moutinho
Expected Cristiano Ronaldo to be mentioned first, eh? While Ronaldo is without a doubt the main scoring threat in Portugal, as well as a global superstar who can make any team blush with awe as they watch him dazzle with his array of tricks, speed, and technical ability, it is João Moutinho who is the conductor for his team. Moutinho is the central cog, the creator, and the player in which all passing sequences for Portugal flow through. His chance creation, ability to read the game, and excellent passing attributes make him target #1 for stopping Portugal as a team.
Even if you stop Ronaldo, who will be working off one side of the pitch (and Nani on the other), it is Moutinho who frees them up to roam, and who will be looking to unlock Germany's defense. Stop Moutinho and you plug up Portugal's main creative outlet, causing their attack to cripple and stagnant, forcing Ronaldo and Nani to take up creative duties, which can slow the attack as less players will be getting forward into attacking positions to receive a final pass and score.
2. Make sure Attacking Midfield players track back on defense. Especially the Wingers
Another key for Germany going into this match, is the willingness of their attack-minded players to get gritty and play defense. The wingers (most likely Thomas Müller on the right, and André Schürrle on the left) will especially need to be on their defensive game to shunt the Portuguese attack that likes to build up on the flanks. Tracking back to assist the wing-backs who will be dealing with Cristiano Ronaldo and Nani will be very important for Germany who can then initiate counter-attacks through the middle of the pitch.
Portugal also like to get their wing-backs into the final third as well; Fábio Coentrão is especially known for his penchant to overlap the players in front of him to dish out crosses or even make a run on goal. Communication between Germany's Wingers and Wing-backs will definitely be an important asset going forward in the match.
3. Avoid negative possession, while nullifying Portugal's stellar counter-attack capabilities
A possession game won't work against Portugal, they are perfectly equipped to roast their opponents with speed on the counter-attack through the flanks by taking advantage of mistakes (See: Real Madrid vs. Bayern Munich in the most recent Champions League semi-final).
The skill sets of Ronaldo and Nani are best utilized during the transition phase between offense and defense where they can use their exceptional speed and dribbling ability to destroy defenses on a whim. Some of their effectiveness (especially speed) is mitigated when the defensive line sits deeper and they are trapped on the outskirts of the box with nowhere to pass the ball, except through a low-percentage cross, or a backwards pass to retain possession. Although both players are capable of taking anyone 1-vs-1 obviously, when double-teamed effectively, both players are well-known for wearing their frustrations on their sleeves, which can boil over to their teammates. When Ronaldo gets frustrated he begins to take more individual gambles instead of synching up with his team, which Germany can use to their advantage.
Knowing that Portugal are best on the counter, Germany may actually stand to benefit by playing a style similar to Dortmund, where possession means naught and swashbuckling attacks forward take precedence. Portugal's defense, while decent on paper, is prone to aggressive overreaction to counter attacking situations, in other words, give them a taste of their own medicine.
[divider] [/divider]
Feel free to share your comments below if you agree. Or even if you disagree. What would you do differently if so?