Chelsea will have a major boost upfront as they welcome back Fernando Torres from a knee ligament injury that has kept him out of action since appearing as a substitute in their 3-1 win over Manchester United on January 19.
This comes as Chelsea are still in pursuit for an in-club leading striker, and his return to the side will be greeted by a report on Daily Mail that Edinson Cavani's agents are in London, with the PSG forward said to be unhappy at his current club.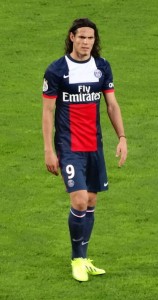 Torres, who has been a regular as Chelsea's lone striker this season, has racked 8 goals in all competitions, a figure not so admirable for a club looking for major honors. Although Jose Mourinho has insisted of not being bothered by the forward's stats, he can only take comfort from the performance of his attacking midfielders who have been scoring and creating fruitful plays throughout the EPL season.
The Chelsea boss, though, has reiterated the need for a free scoring striker; hence the presence of Cavani 's agent in London will not come as a surprise.  The Uruguayan striker, who signed for Paris Saint-Germain from Napoli at a large £55m fee, has found it tough with the Ligue 1 top club after being played wide. His discomfort has also triggered interest from other top Premier League clubs like Manchester United, and Arsenal.
Related: Chicharito to Leave Manchester United to Make Way for Cavani?
Chelsea seem like the favorite to land the 26 year old after making a profit from their recent sales of Juan Mata and Kevin De Bruyne. With 20 goals to his name this season after only 29 appearances, his strength, skill and aerial threat to trouble any opposition is exactly the type of player Mourihno needs in Chelsea's long-run title contention.