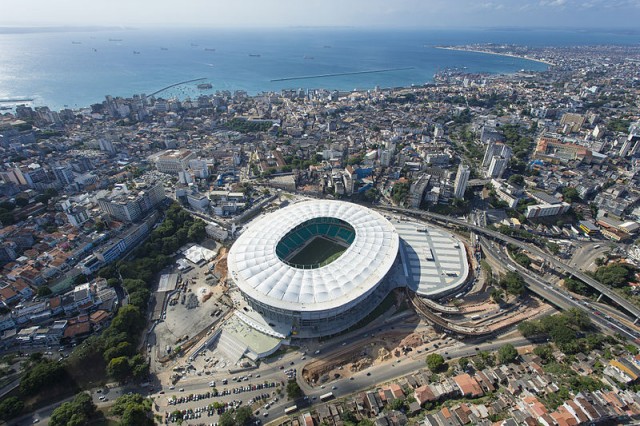 The last matches in Asian World Cup Qualification took place on June 18, 2013, and the last three spots up for grabs (Japan had already clinched) were confirmed. Iran, Australia and South Korea will join Japan in the Brazil World Cup of 2014, a fifth Asian squad could join them, depending on how the winner of the Uzbekistan vs Jordan playoff fare against the 5th placed South American team in the Intercontinental Playoff.
Australia needed to defeat Iraq in Sydney in order to clinch a spot in the Brazil World Cup, and they did just that, winning 1-0. The Iraqi team was already eliminated from contention, but still put up a stiff resistance against the Socceroos. The Australian win meant that Jordan and Oman had to fight for the 3rd place spot in Group B that would grantee a playoff spot against Group A's third place. Jordan defeated Oman 1-0 at home and ended up 1 point ahead of Oman.
The most shocking match of the day took place in Ulsan, in the South Korea vs Iran match. The South Koreans needed a win or draw to reserve a spot for the World Cup. The Iranians needed a win to clinch a spot. The home team was unable to come up with the key win, and were defeated 1-0 by a scrappy Iranian squad that will return to the World Cup after an 8 year absence.
Uzbekistan needed to defeat Qatar and hope Iran lost in Korea in order to get an automatic World Cup spot. Unfortunately for the Central Asian nation, the Iranians pulled off an impressive upset. They came very close to overcoming Korea based on goal differential though, the 5-1 victory over Qatar put them at 14 points with a +5 differential, Korea ended with the same amount of points but a +6 differential. This means Uzbekistan finishes Group A in third place and will face Jordan in the Asian qualification playoffs.
The Asian playoff will take place on September 6 and 10 between Uzbekistan and Jordan, where Uzbekistan is the big favorite to move on. The Uzbeks have simply been a better team in the qualification, and will likely go through. The winner of this playoff will get to play against the 5th placed South America team for a spot in the World Cup. As of now, the candidates to finish 5th in South American qualification are Peru, Venezuela or Uruguay.
The Brazil World Cup has its first 5 spots reserved: Brazil, Japan, Iran, South Korea and Australia. The coming months will see several more teams join that list.