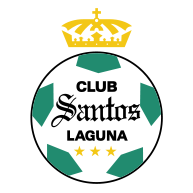 Waking up to find everything is a little dull and blurry can be a disorienting effect. While clarity is often not a strong characteristic at this point, clearly there was a good deal of excitement leading to this state. For professional athletes the euphoria that comes with winning a championship can make for a lasting party. A title is the goal that many athletes set in their sights and are working towards long term. So, what happens when you finally get to the top of that metaphorical mountain? You could ride off into the sunset, but that is a tad unrealistic. You go back to work.  You just go back to work with a little less motivation.
The championship hangover is a reality for far too many winning teams. Most recently, the Boston Bruins and Dallas Mavericks followed up their long awaited championships with a season that left the fans confused and discouraged. Tigres failed to follow-up on their Apertura 2011 success by actually not allowing the fewest goals this past season (unheard of in recent years).
Santos Laguna has finally captured the top prize of Mexican club soccer. After losing in countless championship matches, Santos raised the trophy in the Clausura 2012 tournament.  It wasn't the first trophy for this club, as they've had plenty of success already. However, it was the first for the majority of the players on the team. It will also be the first time these players have a chance at experiencing the championship hangover.
A letdown season is a very real possibility for Santos. Santos was, based on overall record, the best team in the league over the last calendar year. This past Clausura 2012 season, saw Santos make a magical run through the Liguilla. Yet, that is what it seemed like … magic. They were given a tough run by Chiapas in the quarterfinals, got past Tigres on a tie-breaker in the semifinals, and gained victory over Monterrey, despite probably being outplayed by their opponent. Not to discount their success, because as I said, they were the best team. However to win in a playoff format, you need a fair amount of luck. Santos got that, finally. If that luck will continue remains to be seen.
Santos has already collected two wins in their first two matches. However, they have done so in a less than convincing manner. Their 2-1 home win over San Luis is certainly nothing to hang their collective hat on. Yesterday's match with Chivas went even worse. Santos looked completely out of it for the first seventy minutes of the match. Chivas played pretty well and scored twice during the opening half. Luckily for Santos, the world's worst official was working this match and disallowed both goals. Both of these were absolutely deserved goals for Chivas. In fairness, Santos may have played differently if the goals counted. They may have displayed more urgency earlier in the match, but it would be hard to argue that Santos deserved three points from that performance. It is also worth pointing out that this Chivas squad is far from their complete self, with several key players currently participating in the Olympics. Could this lack of crisp play accompanied by a few 'smoke and mirrors' wins be hiding the hangover which will soon hit them hard?
For as many signs that point to this possibility, there are an equal number that signify Santos being as strong as ever. The management demonstrated that the team would not be resting on their laurels, by not only keeping all of their key players from the title run, but adding the impact midfielder, Gerardo Lugo from Morelia. Lugo's addition makes this team an even scarier going forward, if that was possible. It can also be argued that because the team has such incredible depth, not many are secured of a starting role. Each player has to go out and play in a way that proves his place on the field; there is always an extremely talented player waiting to take their spot. With this extra motivation it would be hard to take it easy. Finally, with the Liguilla format, even a subpar season could still put Santos in a playoff spot. With the recent rule change removing the advantage of the higher seed in tiebreaker situations, there is little to be gained by being the top seed as opposed to the eight slot.
As long as Santos finishes within the top eight, they will have a decent chance of repeating.  Santos is likely going to have some upcoming hiccups, but they have about the same chance of missing out on the Liguilla as Puebla has of qualifying. Once there, they will need to again find the great form and the touch of luck that carried them to the title.