Jaguares of the Liga MX signed young 19 year old Colombian striker, Jhon Andres Cordoba, from the Colombian team, Envigado. Known as the Colombian Drogba, this young player is a tall striker who will replace the whole made by Jackson Martinez who is on the verge to complete his transfer to FC Porto of Portugal.
Jaguares is keen to signing Colombian players as they added Cordoba and recently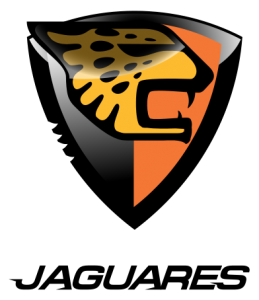 defender Leiton Martinez to a list which already includes Luis Gabriel Rey and Franco Arizala. With 'Drogba', four out of the five foreign player spots will be filled with Colombian players.
With the signing of Cordoba, Jaguares will try to fill a void left by Jackson Martinez. However, due to Cordoba's young age Jaguares may use Cordoba as a substitute throughout his first season in Mexico while using Rey and Arizala as the starting forwards.
Cordoba is a member of Colombia's U-20 squad and therefore he is seen as a promising prospect for the near future. At a height of 1.88 meters, he will be a dangerous prescence against rival defenders. For the good of Mexican league soccer, Cordoba will grow into a star in the years to come while playing in the Liga MX.