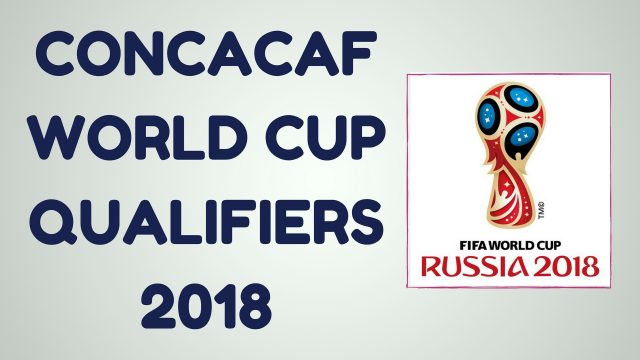 While teams from North America performed pretty well during the first round of matches, things could not have gone any worse for Concacaf on Tuesday. The three teams set to appear at the World Cup all lost, Mexico suffered injury scares, and the United States baffled fans by playing their only game of the window at a minor league stadium in North Carolina.
Switzerland 6 – 0 Panama
This was bad. Switzerland may have a nice team, but if Panama can't even put up a fight against them it's going to be a long World Cup for Los Canaleros. CONCACAF largely impressed in Brazil, with USA, Mexico and Costa Rica all making the knockout stage, and Costa Rica coming within moments of a place in the semi-finals; it's getting very hard to imagine Panama helping to repeat that great performance for the region.
There's not really anything positive to say about this game. Panama were outplayed in virtually every aspect for the full 90 minutes. Let's hope that they can at least improve the defense before they get to Russia and scrape out a point or two.
Tunisia 1 – 0 Costa Rica
The Ticos lost to Tunisia in France, courtesy of a first half Wahbi Khazri goal. It's not a great result for Costa Rica, but to be fair, Tunisia are better than people give them credit for. Though they're considered by many people to be the weakest African team at the World Cup, the Eagles haven't lost a game in almost exactly one year (March 28, 2017, against Morocco) and had some impressive results in qualifying, including coming from 2-0 down to tie in the DR Congo.
Costa Rica, however, know they will need to do better than this if they want to escape the group stage. Khazri's goal was a fantastic individual effort, but it could have been avoided with sharper defending. These kind of lapses are going to be punished by Brazil and Switzerland, and the Ticos need to close up the gaps if they want to stop either of those two.
It was a similar story on the other end. Josue Mitchell missed an easy chance at a late equalizer; simply put, it should've been finished. The foundation is there for Costa Rica, but they need some polish if they want to succeed in Russia.
Mexico 0 – 1 Croatia
As I'm sure anyone reading this knows, this game was a complete disaster for El Tri. Mexico put in an ugly performance and fell 1-0 to a weakened Croatia team, but the result isn't important. It was the injuries for Mexico that left fans in a state of doom and gloom after the game.
Nestor Araujo was carted off with a serious looking injury in the 15th minute. Though fans initially feared the worst, he has undergone successful surgery and is not expected to be out long term.
Carlos Salcedo suffered an injury as well, breaking his clavicle after a rough fall. Salcedo also underwent surgery, but it's much less clear on if he'll be able to return in time for the World Cup.
It's brutal for Mexico to lose two of their starting four defenders just a few months before the World Cup; even in a best case scenario. Salcedo won't be 100%, and in a worst case scenario, neither are able to contribute in Russia at all.
USA 1 – 0 Paraguay
USA may not be headed to the World Cup, but they picked up Concacaf's only win of the evening on Tuesday. The game wasn't particularly interesting, though Bobby Wood ended a long scoring drought after converting a penalty in the first half.
Tim Weah, son of Liberian great George Weah, (who by the way, is the newly elected President of Liberia) made his USMNT debut in the final minutes of the game. Weah has made appearances at the senior level for PSG already this year, at just 18 years of age. He is definitely among the more exciting prospects in all of CONCACAF right now, and I was surprised that he didn't get more minutes.