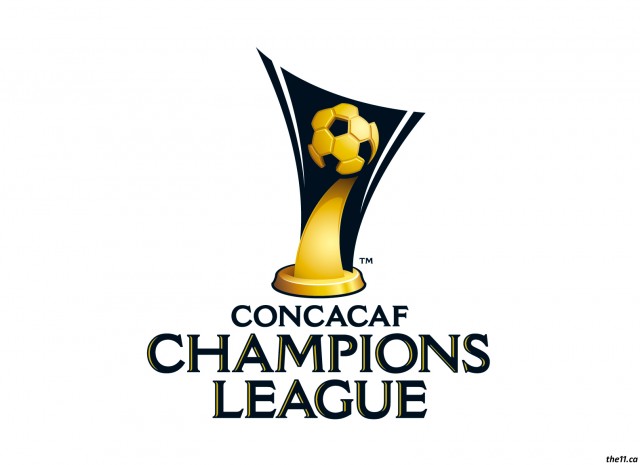 The Liga MX vs MLS matches in the CONCACAF Champions League are usually one-sided affairs where it is a rarity to see an MLS team take a series against Mexican opposition. But that certainly wasn't the case in this year's quarterfinal round, so far at least. MLS sides won all three of their first leg matches against Liga MX teams, including a historic 2-0 for New York Red Bulls on Mexican soil.
Tijuana looked to gain a clear advantage over New York on Tuesday night, but Luis Robles had other plans. Despite Xolos dominating the game and putting up 30 shots, they were shutout at the Estadio Caliente. Longtime Red Bull goalkeeper Robles had the game of his life, continually denying Tijuana any goals to keep the home team off the board. Robles would finish the game with 13 saves.
Both Red Bulls goals were scored by Bradley Wright-Phillips, New York's own Mr. Reliable. Thanks to his strikes, the Red Bulls are in control of the series as they head home for the second leg next Tuesday.
On Wednesday, Tigres played to reclaim Liga MX's honor and went toe-to-toe with Toronto FC on a frigid Canadian evening. The pitch was a complete mess, and while that made the soccer a bit sloppy, the game was very entertaining. After Eduardo Vargas put Tigres up early in the second half, the game cracked wide open and provided a thrilling finish.
Toronto would claw back to win the game thanks to goals from Jozy Altidore and Jonathan Osorio, but Tigres escaped Toronto with a crucial away goal. They meet again at El Volcán next week, and Tigres are in a position to claim the series with a 1-0 victory.
The final series, Chivas vs Seattle, was considered to be the one that MLS had the best chance to win in. The Sounders beat Chivas in Seattle, 1-0, thanks to a Clint Dempsey goal, but it could've been worse for the Mexican side. The rebaño sagrado looked disorganized, sloppy, and unimpressive. One cannot count them as eliminated considering the result is not terrible, but Chivas need to play much, much better in leg two if they hope to win the series.
Obviously, this sparks that timeless question: is the gap between the Liga MX and MLS closing? I honestly don't know what to think anymore. Clearly, Liga MX is still the superior league, and I expect at the very least Tigres to perform better this week and win the series. Possibly, the other Mexican teams will also win their series,  but nonetheless, MLS made a statement with three first leg wins.
The problem with the "gap is closing" theory is that while the MLS is clearly improving, so is Liga MX. So that gap is going to be fluctuating back and forth, and we only get such a small sample of CCL matches to gauge where the leagues are at. Also, it's worth noting that Tauro, from Panama, who defeated FC Dallas in the first round, got slaughtered by América, so Liga MX didn't do quite as poorly as you might think.
If MLS can close out two or three of these series, it would be a great look for the league and would certainly help fuel the USA-Mexico rivalry just a bit more. If that doesn't happen, I question if any real progress has been made by MLS.