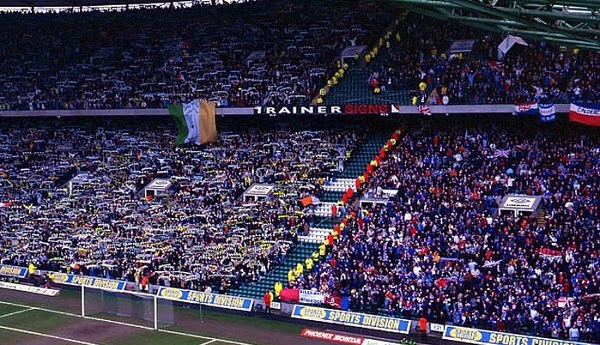 Rangers midfielder Sean Goss has been an inspired loan signing since his arrival from QPR last month.
The 22-year-old opened his account last weekend, curling in a beauty of a freekick during the 2-1 loss to Hibernian, and delivering the assist for the opening goal in Sunday's 6-1 Scottish Cup thrashing of Ayr United.
It's been a perfect start to new life at Ibrox for Goss, with his top-notch technical abilities on display in every game thus far.
The former Manchester United has credited English legend Paul Scholes as one of the huge influences of his ability on the ball.
He revealed prior to Sunday's game: "It was a pleasure to train with Paul. There were a few times in my early period at United where I was in rehab and he was at the same stage.
"We'd a few sessions just doing ball work then progressing on. His technique was unbelievable.
"You could never turn your back on the training pitch. Even when you were going for a drink, you had to lower your head, or he'd hit you with the ball.
"Paul gave us a bit of a head start as well, because he was our Under-19s manager for the Champions League too. I'd try to copy him and also David Beckham when I was really young.
"I'd go out after training to practise my free kicks."
Goss is already passing that influence on at Rangers, often practising set pieces with fellow Englishmen Josh Windass and James Tavernier in training at Murray Park.
"We have a little group together and do free kicks maybe five times a week", he revealed.
"It is normally me, Josh and Tavs and we always make it a bit of a competition to see who gets the coffees in. I don't know who is winning. Is it me? Probably!"
Goss is on loan at Rangers till the end of the campaign and will be hoping he continues to display the set-pieces expert level he attained from Schole's one-on-one training sessions while at Manchester.