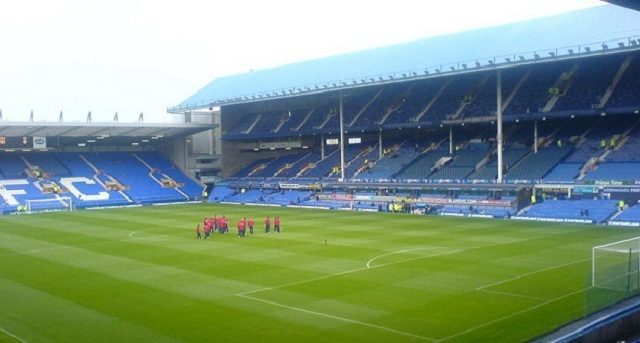 Everton striker Oumar Niasse has heaped praise on his team-mate Cuco Martina after the defender provided an assist as the Toffees went on to complete a 3-1 victory over Crystal Palace this weekend.
Martina is currently being played out of his natural position at left-back following the loss of Leighton Baines to injury and though he has been criticized for his performances, he managed to provide an assist to Niasse to score at Goodisan Park.
Niasse has been one of the surprise packages for the Toffees this season as he appeared to be surplus to requirements during the summer.
However the Toffees have been forced to utilize the Senegal international due to their lack of a recognized forward up front and he has gone on to score seven goals in 15 Premier League appearances this season.
The 27-year-old said: "Cuco is right footed and playing left-back, which is very difficult for a defender. He is trying to do his best, always. I know the guy, he is a great player and put in a really good cross. Hopefully he will continue doing that.
"When the ball is in the box, you just use your instinct. The way it is coming, the position of the 'keeper and the defenders: you have to look at all these things, then try to put it in. And that is what I did."