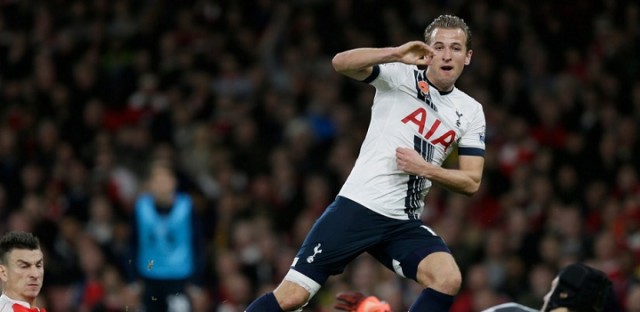 Legend Liam Brady has revealed that Arsenal made a mistake in releasing Harry Kane when the striker was just nine years old.
Kane has since gone on to establish himself as one of the world's best players and has top scored during the past two Premier League seasons.
He also finished as the highest scorer in Europe during 2017 after scoring 56 goals for club and country.
Kane is currently in the running to win the Premier League golden boot award for a third consecutive season as he has 23 goals to his name which is more than any other player.
Brady has hinted that Kane's physique was part of the reason as to why Arsenal rejected the chance to sign him.
"He was a bit chubby, he wasn't very athletic but we made a mistake," he told Corrieredella Sera. "But Tottenham sent him out on loan to lower-division clubs three or four times as well.
"But through his determination he has carved out an amazing career and he deserves it. He has a character that drives him to improve all the time.
"After Messi, Ronaldo and Lewandowski, there is Harry Kane. The statistics speak for themselves and he's still only 24."