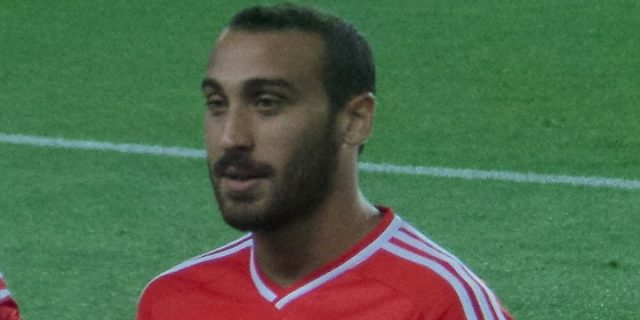 Everton are mathematically 2 victories away from reaching the 40-point safety level required to hold on to their Premier League status this term, and it's of utmost importance to manager Sam Allardyce.
The boss isn't ready nor willing to sacrifice the results in order for £27million January signing Cenk Tosun to wrap his head around the adaptation process that comes with adjusting to the topflight.
The Turkey international has been an unused substitute in 2 of Everton's last 3 games, with the last of his only 3 appearances thus far coming in a 12-minute cameo during the 5-1 loss to Arsenal.
Despite being 3-nil up against Crystal Palace at the weekend, and with just 10 minutes to play, Allardyce chose to bring in Morgan Schneiderlin instead of giving Tosun few minutes.
Speaking ahead of the Toffees' Wednesday's trip to the Middle East for a warm-weather training camp, the boss revealed: "He is struggling with the pace of the Premier League which happens to more players than it doesn't who come in January.
"There are more that struggle than actually succeed. As time goes on and the more we get closer to our safety the more we can release and see what he's got. It is a struggle in the Premier League.
"They were up to scratch when he was playing but there is more demand at this level to get to the level and show the ability he has got.
"There is no doubting his goal-scoring ability but you have to have the capabilities to get in those positions to score those goals and that is the hard bit.
"It is not unusual to see a centre forward struggle when they first come. We have seen many, many over the years do that.
"We have got to try and be patient and because the team is winning without him we can be patient at the moment.
"When we are safe and moving forward, we will still try and finish as high up as we can but we will have an opportunity to put him on the pitch.
"The most important thing for me at the moment is securing our Premier League status and going from there."