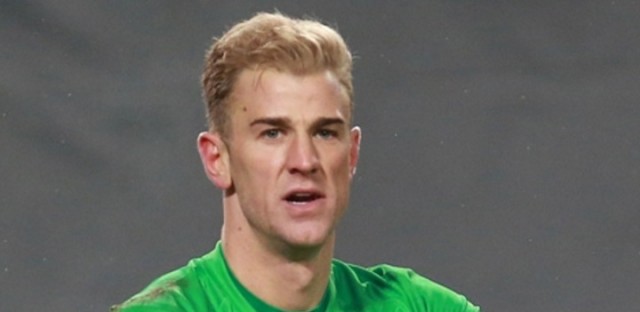 Everton goalkeeper Jordan Pickford has hailed the influence of West Ham shot-stopper Joe Hart.
Six years ago, while Hart was playing for the Sunderland U-18's, he idolized Hart and had hoped to be like him one day.
Little did he know that in 2018, he would he ahead of his idol in the race to win the first-choice goalkeeping position for the England national team at the world cup.
Though Hart is currently one of the most experienced keepers in the Premier League, his chances of being first-choice for the Three Lions at the world cup are slim as he is currently second-choice at   West Ham behind   Jack Butland.
Pickford said: "At Sunderland, the Under-18s had matchday jobs and two of us every home game had to clean the home dressing room. But if there was someone from the opposition I liked, at the end of the game I would stand on the stairs by the tunnel.
"I asked Joe if I could have his shirt. He said it was not a problem. I got his shirt, he signed it on the back and I've still got it framed in my house. He wrote, 'To Jordan, best wishes, Joe Hart'.
"I was a little bit nervous asking him but you look at his pathway and I know he was signed from Shrewsbury but still played lower-league football. And that is the path that the staff at Sunderland sent me on.
"Now, I aspire to be the best I can be. And if that means I become England's No.1 in Russia then I will proudly wear the badge. I want to be the best I can be and hopefully that means being No.1 – so I have no holidays booked in June.
"Hopefully my holiday will be in Russia and we can try and bring something home for the fans."