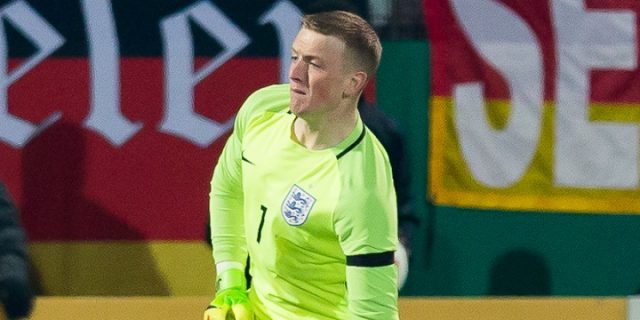 According to reports, Everton goalkeeper Jordan Pickford is hoping that his side can finish the League in seventh position this season.
The Toffees bounced back from their 5-1 thrashing against Arsenal this weekend as they recorded a 3-1 win against Crystal Palace on Saturday.
The Toffees ended the weekend in ninth position on the League standings with 34 points and they are currently just two points adrift of seventh placed Burnley.
Though they are nine points adrift of sixth place Arsenal, seventh place is a realistic target for Sam Allardyce's men this season and should they finish in this position, they will match last season's finish.
"Sam came in, steadied the ship and we got into the top 10 and away from relegation," said the Everton custodian. "That was where we were never destined to be – we knew where we should be and that's in the top seven and we aren't too far away from that.
"We have had a couple of blips, but the Premier League is hard and there will never be an easy game. We always go in with a game plan to win each match but if that isn't working then we at least try not to lose it.
"We have lost a few recently but we beat Leicester which is always a tough game and they are ahead of us. The top six are up there and that is where we want to be as a Club, but for now we still want seventh this season."