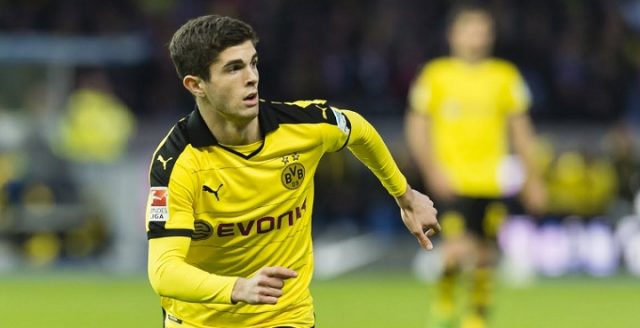 The Independent have broadcasted the words of Borussia Dortmund wonderkid, Christian Pulisic, who expressed his affection for Manchester United. The 19-year-old forward has also been followed by Liverpool, who would like to secure his services next summer.
Following the departure of Philippe Coutinho, many people were expecting Liverpool manager Jurgen Klopp would rush into the market to find his replacement. However, the German expert has decided not to waste money this winter, but to assess all options before he makes a move.
The Reds have withdrawn their interest in AS Monaco's Thomas Lemar, leaving the USA international as one of the likely candidates to join Mohamed Salah, Sadio Mane, and Roberto Firmino in the attack.
However, Pulisic's recent statement can only upset Klopp and Liverpool fans. During an interview with ESPN, Pulisic has admitted he is flattered by Jose Mourinho's interest in him:
He said, "Yeah, I was. I was definitely a big fan. Of course, right now I am under contract with Dortmund and I'm not looking around or doing anything like that so I'm very focused there. But, yeah, it's cool to hear all this stuff!"
Nonetheless, the summer transfer window is still far away, thinking about the eventual outcome is premature.