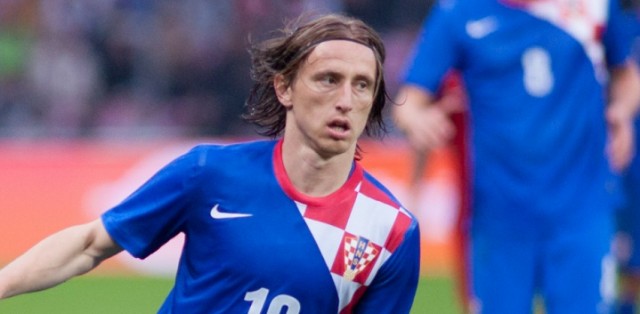 Real Madrid's Luka Modric has admitted that he still has regrets about failing to win a trophy during his time with Tottenham after leaving the Lilywhites to join Madrid in 2012.
During his time with Spurs, Modric went on to make 150 appearances and established himself as one of the best players in world football.
The 32-year-old has meanwhile struggled for form which has also coincided with Real's disappointing run of results this term.
The La Liga and Champions League winners from last season and have very below par in terms of their results this season and look a shadow of the team that they once were.
Modric told FourFourTwo: "My one regret is that I didn't win a trophy with Tottenham, despite us being a strong team who played good, attractive football.
"I'm sorry for the way I left. I wish we had parted in a nicer way. I hope fans understand that I followed my dreams.
"My emotions when I think about the time I spent at Spurs are always really positive. Tottenham is the club that first gave me my opportunity to play in one of the strongest leagues in the world.
"I had a fantastic relationship with the people at the club, and also the fans. The whole atmosphere in and around the club at that time was brilliant, and our results were mostly very good.
"We played in the quarter-finals of the Champions League, against Real Madrid, and in a League Cup final too. Do I still follow their results? Yes, when I have time.
"I always enjoy watching Tottenham's games and I really like what the club has become over the last few seasons.
"They play the kind of enjoyable and attacking football that I like to see, and I definitely think Spurs could win the Premier League title in the near future – they've got excellent players."