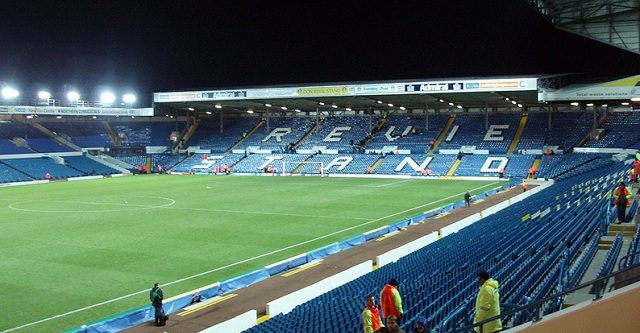 Leeds United wasted no time replacing former boss Thomas Christiansen following his sack on Sunday, with Paul Heckingbottom getting appointed on Tuesday.
The former Barnsley manager put pen to paper for a one and half year deal, and Premier League promotion is still the target after the Whites further fell way off the pace under Christiansen.
If Leeds owner Andrea Radrizzani, however, had his way, former Leicester City boss Claudio Ranieri would have been appointed instead of Heckingbottom.
Christiansen's lack of experience at such level was evident, and in order not to repeat the mistake, Radrizzani wanted a manager who had been there done that.
He told Sky Sports: "We needed to have a coach with personality. For a moment I thought maybe I want someone with more experience, more seasons behind him, someone like a [Claudio] Ranieri kind of manager, but he's obviously busy in France.
"I felt the players are a little bit stressed when they go into games, and in the first phase of the game they concede so many chances to the opposing team it means something is wrong in their mentality and approach to the game.
"I wanted to bring experience to calm them, but then after I have seen Paul's background, I have been convinced this lack of experience can be compensated by his personality and motivation."
Ranieri, 66, is currently at Ligue 1 side Nantes, where the side are currently 5th on the log.
The Italian led Leicester City to a surprise Premier League title back in 2016 and has overseen 14 other sides in a managerial career that has spanned over 2 decades.
In contrast, Heckingbottom, 40, has just 2 years experience managing Barnsley, and while he did lead them to an impressive 9th position on the Championship log last term after guiding them to the division from the League One, it remains to be seen if he would turn out to be the one to hand Leeds Premier League promotion after 16 others failed.