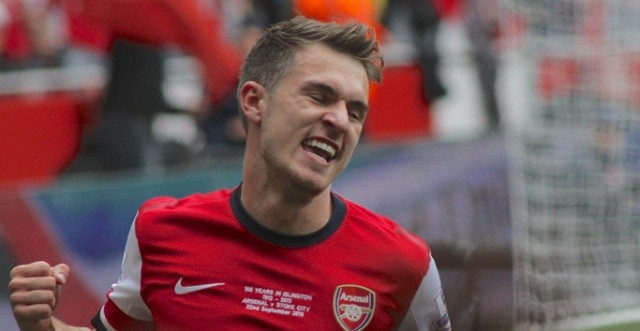 According to the bookies, Liverpool are 2/1 favorites to sign Arsenal midfielder Aaron Ramsey. The Daily Star have reported that Chelsea and Manchester United are also looking to sign the Wales international, who could leave the Emirates next summer.
Arsenal manager Arsene Wenger has finally started to invest money, and despite the arrivals of Pierre-Emerick Aubameyang and Alexandre Lacazette, the French expert is willing to continue the spending spree next summer.
In case he manages to bring one of Thomas Lemar and Riyad Mahrez, it would definitely close the door for the 27-year-old playmaker.
It is well known that Jurgen Klopp is trying to bolster his midfield ranks, as the Reds will probably start the next season without Emre Can.
Ramsey's quality is not in doubt, he also has plenty of Premier League experience, but his troubles with injuries are the reason for concern.
However, this information should be taken with a grain of salt, because with the bookies, you can never know.