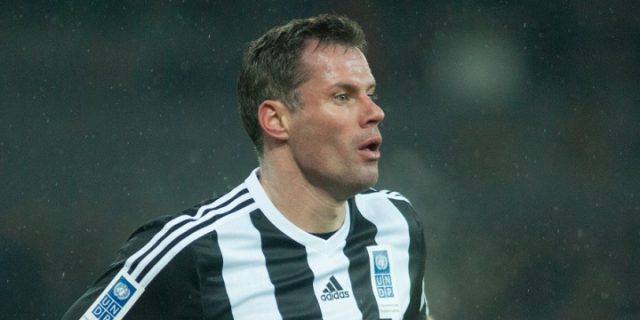 The Daily Star have transmitted the words of the Liverpool legend, Jamie Carragher, who has urged the club to keep Mohamed Salah next summer despite the severe pressure from Real Madrid.
The 25-year-old star arrived at Anfield last summer from Roma after stunning performances in Serie A.
Arguably one of the best Premier League players this season, Salah has drawn the attention from Florentino Perez, who is trying to replace Gareth Bale at Santiago Bernabeu.
The former Chelsea forward is currently enjoying a magnificent season with Liverpool. He has established himself as an indispensable first-team member under Jurgen Klopp, having scored 21 goals and recorded six assists so far.
And Carragher believes that the Reds have to do everything they can to secure Salah's services for years to come.
"Well, fingers crossed," he told talkSPORT. "He's only just arrived so we want to enjoy him for as long as we can.
"There's no doubt when you are a player that good, it's not just Liverpool's problem – it's any club's problem if Real Madrid or Barcelona ever come for one of your players.
"It's very difficult, and in some ways, you have to sort of just accept it and try and get the biggest fee you can possibly get – as Liverpool did with Coutinho.
"I'd expect Salah to be at the club for the next few years. The contract that he signed and the position Liverpool are in with Coutinho just going, they can't afford to let another big name player go."
After Philippe Coutinho's exit and an inevitable departure of Emre Can, fans would be devastated if the Merseysiders lose another key player in such a short period.