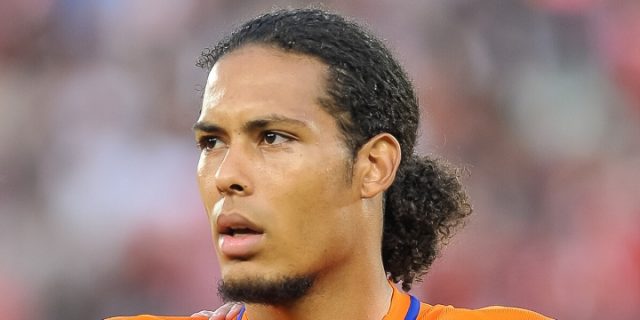 Liverpool defender Virgil van Dijk has branded Harry Kane a diver after the Reds played out to a 2-2 draw against Tottenham this weekend.
The game looked set for a 1-1 draw after Victor Wanyama came off the bench to equalize for Spurs in the 80th minute.
However a frenetic final few minutes of the game resulted in the score finishing off 2-2 and Spurs were awarded two penalties in the process.
The first came when Loris Karius was judged to have brought down Kane in the penalty area. Karius however avenged himself by saving Kane's resulting spot-kick.
The Reds would have thought that they have won the game after Mohamed Salah scored his second of the game in the 91st minute and gave them a 2-1 lead.
Erik Lamela however managed to win another penalty after van Dijk brought him down moments later and this time Kane made no mistake in converting with virtually the last kick of the game.
"I think the first penalty was offside and I think it is a dive," Van Dijk said. "You see him (Kane) diving clearly and no-one is talking about that.
"There is a lot of discussion about whether it is offside, yes or no, but I think it was offside as well. The referee made his decision together with the linesman. It was good for us that it was saved."